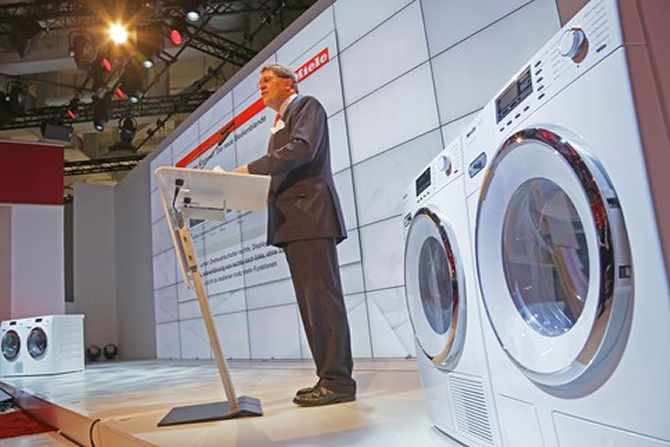 September 17, 2013
Miele announces world's first solar-powered tumble dryer
by Sayan Chakravarty
German home appliance manufacturer Miele launched the world's first solar-powered tumble dryer on Friday at the IFA. The model named "T 881 EcoComfort" uses sun's direct energy to heat air for drying clothes. The dryer is connected to the home's central heating system which in turn is connected to a solar-thermal roof top array. Miele first showcased the concept of solar dryer back in 2011 and has stuck to its commitment to introduce eco-friendly appliances.


According to estimates by Energy Information Agency (EIA), dryers alone account for more than 4% of electricity use in the United States. Residential clothes dryers in the US eat up more than 43 billion kilowatt hours of electricity, as reported by the Environmental Protection Agency (EPA).
The solar-powered dryer can save energy by up to 80% and has an energy rating of A+++. The system is unique as it doesn't convert solar energy to electricity but use a solar thermal array to feed hot water into a home's central heating system via a stratified storage tank. The pricing has not been officially confirmed but Miele stated that a family of four can make their money back in energy savings in 7 years and considering the company's 20-years life expectancy benchmark, it's absolutely amazing.
[Via – Eco-business]