June 4, 2015
Meet OHaNAS, the next gen intelligent, Japanese interactive toy from Tomy and NTT Docomo
by Shayne Rana

It's always fun to see what a toy company and technology frontrunner can do when they put their minds together. OHaNAS, short for Organized Human interface and Network Artificial intelligence System, is the brainchild of two such companies, Takara Tomy and NTT Docomo. It's an all new, intelligent children's toy that can be interacted with verbally and hooks up to a specially designed cloud network to help the "bot" in turn, interact with the kids.



Using DOCOMO's proprietary cloud-based natural-language dialogue platform, OHaNAS, the little spherical shaped robot, is a voice-activated toy that speaks fluent Japanese. It connects wirelessly to a smartphone and get's its information via the cloud to answer questions and such when in play. This little guy is the pioneer (from a third party) when it comes to the adaptation of DOCOMO's natural-language dialogue platform that's based on their Shabette Concier voice-agent service that was designed for smartphones. A lot of the systems have also been developed with support from NTT Media Intelligence Laboratories.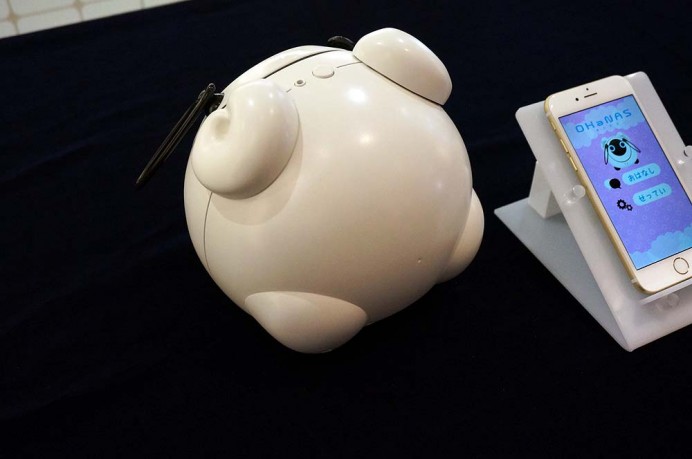 OHaNAS has been designed to be an interactive toy for kids in the age group of eight years and older or even lonely adults, I guess. From making small talk like getting weather information and making meal suggestions, the little bot can also read your fortune, play music, answer a few simple questions and more. OHaNAS is quite capable of analyzing a wide variety of expressions and word patterns to determine the core meaning of a person's spoken communication in Japanese.
It's quite a major step from the open platform perspective and could help further the developments from third party players who could design and create more interactive devices like this. Of course for now, it's all in Japanese, but DOCOMO has stated that they will soon adapt the platform for Internet of Things (IoT) devices, including cars and home appliances, to enable smooth voice communication between users and their machines.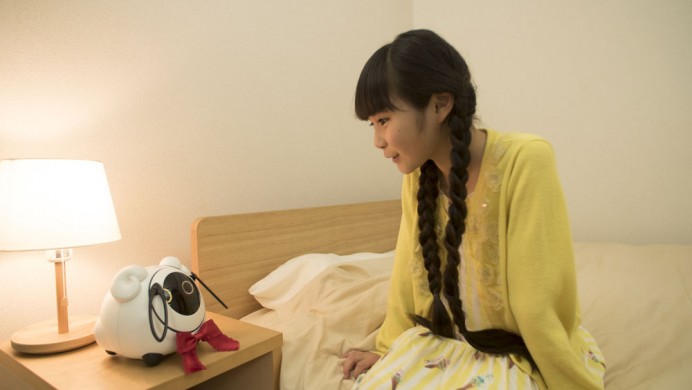 The concept of OHaNAS isn't one where users would need to use very specifically structured questions or keywords but has the potential to understand language well enough so that users could speak to it like a real person. The interface goes as far as to ID your habits and preferences based on previous interactions and is even designed to mimic the speech patterns of specific characters, mascots etc. It's intuitive enough to give you a weather report if you happen to mention you're going to do the laundry.
OHaNAS, which will be out in the fall, is an extremely exciting and innovative device that has tremendous potential and could easily pave the way for more such in-home devices for when the Internet of Things goes full scale. This could be the embodiment of the very first generation of the NDR-113 android robot butler, played by Robin Williams in Bicentennial man. It's got a way to go before it gets that articulate, but the work has already begun it would seem.
[Available at – NTT Docomo]