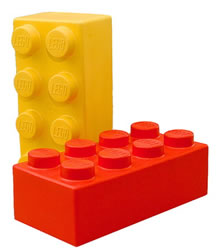 November 30, 2006
Making of a Lego Brick
by Dhiram Shah
48 years old and named Toy of the Century twice be Fortune mag the colorful rectangle blocks also known as Lego are a universal favourite. Brainchild of Ole Kirk Christiansen a Danish carpenter made the first Lego bricks in 1949, Lego claims that just six eight-stud bricks can be arranged in 915,103,765 different ways. There are no compatibilty issues also as bricks produced today can interlock with those produced 5 decades ago. Though the brick looks simple it has to have the right amount of grip should hold well but can be easily taken apart by a child. Errors and Lego run parallel as out of 1 million elements only 18 are defective. The Lego group produces 15 billion components a year—that's 1.7 million items an hour, or 28,500 a minute. It produces 306 million tiny rubber tires a year beating Good Year, Firestone, etc.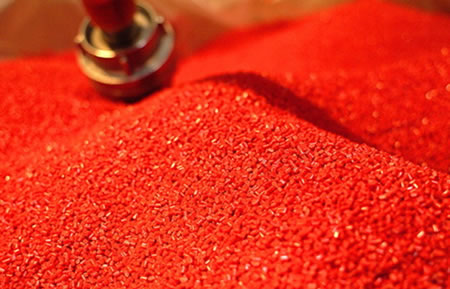 LEGO bricks start out as granulated acrylonitrile butadiene styrene (ABS), a type of shiny plastic used to make everything from hard hats to toys to pipes.
Check out the full story at Businessweek.