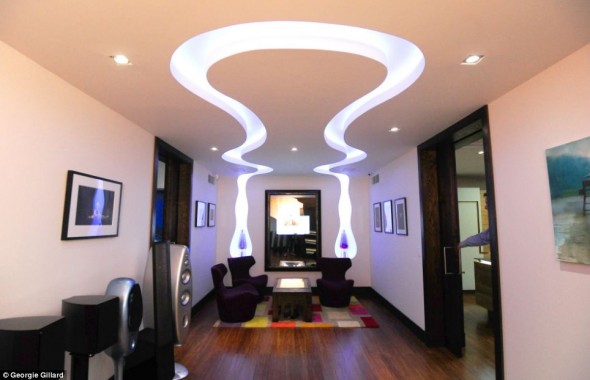 July 12, 2013
London property showcases 'house of the Future'; fitted with 4 metre TV, automated bar and kitchen
by Sayan Chakravarty
If Tony Stark's sea facing bungalow is the most technologically advanced house in the reel world, a property named 'Cornflake House' in London is the real world's house of future. Luxury and Technology, finely blended in perfect proportions, this is what heaven on earth might look like for geeks with a taste for opulence. Named after the company which has studded the property with gadgets, Cornflake House has some of the best devices and equipments integrated into it. With just the help of an iPad and a sting of apps, the occupant of the house can control almost everything as all the chores are automated. It even has a virtual Alsatian guarding it from burglars.




The lounge area has a huge 2 metre big screen and ambient lighting that can adjust according to the colours on the TV. The lights can even pulsate to the beats of music.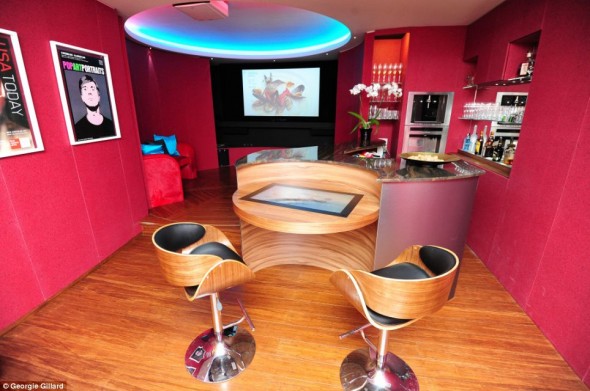 The walls and floor can rotate to transform the lounge in different ways with the help of an iPad. The swanky bar converts into a proper lounge and the hidden TV pops out of the rotating wall.

The Bar top is fitted with a 'Flat Frog Screen' which can be operated by many people simultaneously thanks to it's to recognize different people and their touch. The content can be beamed from the screen on the table to the main TV.

The beer glasses of the house are fitted with unique chips at the bottom and when kept on the Flat Frog Screen, it can automatically tell when the glass runs empty and needs a refill.

The tap itself costs more than £10,000 and is the world's first coffee machine that can be controlled by an iPad. Specially designed for Super Yachts, it can also dispense fresh juice and chilled and boiling hot water.

iPad docks are built into the walls in each room where an iPad can be mounted to control different settings and features of the house. The curtains and ambient lighting can be remotely adjusted. Plants in the house can be watered automatically and is kept under LED lights.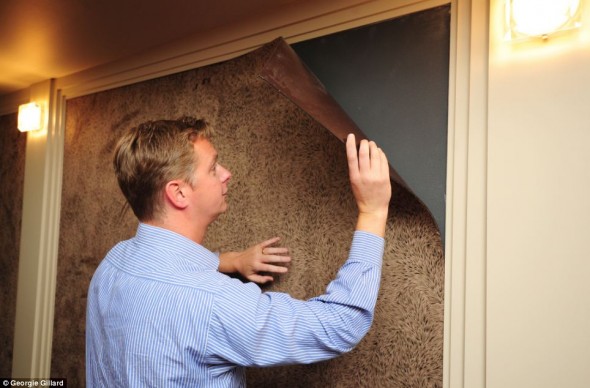 The walls are decorated with magnetic wallpapers which can change pattern according to the inhabitant's choice. A retro-looking Jukebox has an iPod/iPhone dock and adds to the overall design. The cinema room has a massive 4 Metre projector screen that can be controlled by iPad.

The kitchen is fitted with the world's most advanced induction hob named 'De Dietrich piano hob' which can sense the cooking utensil and heat only that bit irrespective of its placement.

£750,000 worth of gadgetry and equipments are fitted into the property making it out-of-reach for most of the people. But, nevertheless it gives us a peek into what future houses might look and feel like.
[Via – Dailymail]