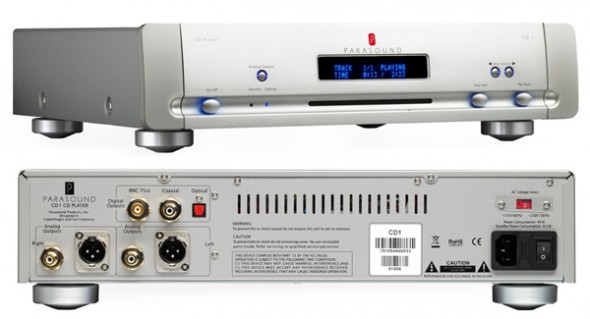 March 25, 2013
Linux-powered CD player attempts to create a new standard for sound and style
by Sayan Chakravarty
CD's are notorious of getting scratched; a lot of care is needed to keep them scratch-free. We all have been through the ordeal of CD players scampering hard to play defective CDs. A company called Parasound known for their high-end audio equipment have come up with a CD player– Halo CD 1. The player is controlled by an internal Mini-ITX computer running embedded Linux. What's so special about it you might ask? Well, the player reads the CD at four times the normal speed multiple times. The huge memory is stored in RAM and analyzed to check for discrepancies. The affected sections are re-read as many times as needed to obtain good data. The result, according to Parasound, is a "nearly bit-perfect data stream."


The Halo CD 1 typically consumes 45W when active, and 0.5W in standby mode. Its dimensions are 17.3 x 13.9 x 4.1 inches. It has aluminium partitions that provide electromagnetic isolation between its internal subsystems.
The CD player is available in silver and black and if you decide to buy one, it will set you back, a rather steep, US $4,500.
[Via – Linuxgizmos]