April 29, 2015
LG's G4 is finally launched and it's lookin' good!
by Shayne Rana
LG's latest flagship high-end smartphone, the G4, has finally been officially launched at events held in New York, London, Paris, Singapore, Istanbul and Seoul. Since CES 2015,the handset has been much awaited, especially seeing as previous editions like the LG G3 and G2 (review here) have proven to be quite popular. The G3 successor has combined the elegant and speedy performance of the G3 with the curved G Flex design, upped the specifications and launched a handset that could give Apple and Samsung a few more worry lines.


Although slightly wider (149mm), thicker (9.8mm) and heavier (155g) than its predecessor, the LG G4 does however pack in quite a few very significant upgrades. Juno Cho, president and CEO of the LG Electronics Mobile Communications Company had this to say, "We are living up to our promise of innovation for a better life with a fashionable, premium smartphone that is more focused on delivering a balanced user experience that can compete with the best of the best". He went on to mention that the company's goal was "to give consumers a truly human-centric device that combined the analog sensibilities with technologies that delivered real world performance. From the design to the camera to the display to the UX, this is the most ambitious phone we've ever created."

The LG G4 features a 5.5-inch IPS Quantum display which the company says is brighter, more colorful, and has more contrast than before; and like the G3, it also has a QHD resolution (1440 x 2560 pixels). The processor has been upped to a Qualcomm Snapdragon 808 SoC with a 1.8GHz 64-bit Hexa-Core CPU working with 3GB RAM and 32GB internal storage that the company says can easily be expanded up to a whopping 2TB via microSD card (WOW!). What's slightly disappointing is that LG has gone with 3000 mAh battery yet again; the plus side is it's removable and the new processor should able to work with it quite well providing optimum usage. The G4 sports a 16MP (f/1.8) rear camera and an 8MP (f/2.0) forward facing lens; selfie fans rejoice!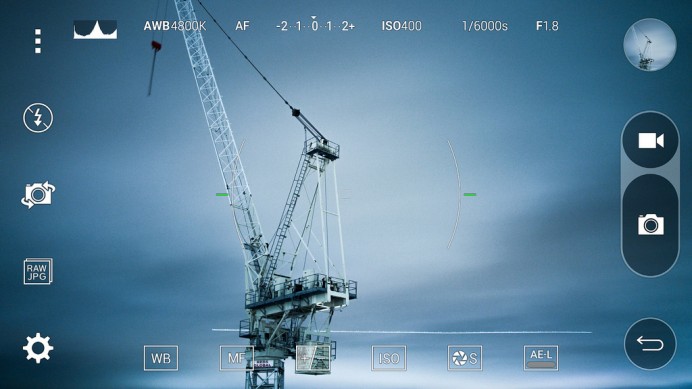 With all the connectivity trimmings that range from WiFi (Direct and hotspot) to NFC, Infrared for the remote app, Bluetooth, GPS, microUSB v2.0 (SlimPort) and USB Host support, the G4 is a well rounded handset. Speaking of rounded, the slight curvature of the screen, it's 'Slim-Arc' feature, is quite subtle and looks very ergonomic. And speaking of looks, LG has gone all out to shout 'Premium' from the rooftops with the genuine leather (black or brown) rear panels offered for the handset. If that doesn't meet your fancy, metallic gray and ceramic white options are also available. The handset will also ship with Android 5.1 (Lollipop) on board and LG's tweaked UX 4.0 interface. A couple of added bonus features include pre-installed Google Office with an additional 100GB of Google Drive storage free for two years.

As of now, there's been no mention of price and the handset should be hitting retailers sometime very soon starting with Korea and will eventually make its way to approximately 180 carriers worldwide. Expect prices to be in the same range as when the G3 was launched but add on a bit more of course. The silver lining is that this could lead to a reduction in the G3's price.
Source: