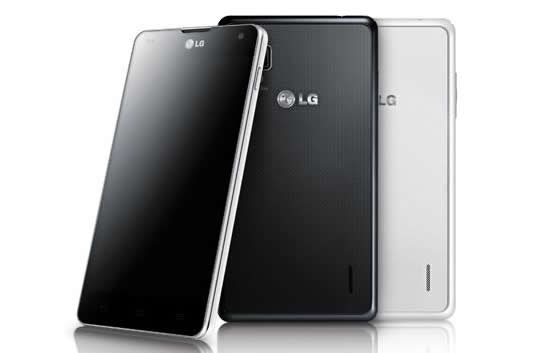 August 28, 2012
LG Optimus G unveiled with quad core processor and a loaded 13 MP camera
by sam
Rumor mill had been churning out news regarding the latest 'revolutionary' smartphone from LG, which is set to become its flagship mobile. And while most of these rumors generally need to be taken with a grain of salt, it seems that with each passing day, they are becoming more and more accurate. And in the case if the Optimus G from LG, they pretty much got it spot on. LG has officially unveiled the Optimus G and so far the latest smartphone seems to be pretty much trotting the 'Apple trend' when it comes to design and form factor. Just one look at the mobile's images and you wonder if Apple could shout out 'patent infringement', just like it so successfully id against Samsung!


That aside though, there is plenty here which is different and should have many waiting specifically for the Optimus G pretty elated. The most essential feature is the Qualcomm APQ8064 quad-core processor and the Adreno 320 GPU on the inside, which will ensure that the Optimus G offers quality performance. There is a 2GB RAM and also a 2,100 mAh battery, that LG claims will last much longer than anything currently in the market. 3G and 4G LTE compatible, the big selling point of the Optimus G might be its 13 megapixel camera and if it can offer great quality, it should attract many a casual shutter bug who fancies his photography skills.
Coming with Android 4.0 Ice Cream Sandwich, the LG Optimus G should be available in Korea in September and should hit the Japanese market a month or so later. And it will take much longer than that for the Optimus G to be available worldwide. LG would be smart to have it in store shelves by Christmas time, if it wishes to give it a booming start.