February 8, 2013
Kia Optima Hybrid is a 'Super Car' of sorts!
by Gareth Mankoo
If Superman had to drive to work, the way his bat-like crony does, then he'd do well to own this cool buggy from Kia. Called the Optima Hybrid, this one's on show at the Chicago Auto Show today. It's an extension to the DC Entertainment campaign, 'We Can Be Heroes'. The car has been collaboratively designed by DC Entertainment, Kia and Super Street magazine. "As the most recognized Super Hero in the world, Superman is a symbol of strength and integrity, making him the perfect character to join forces with Kia's first-ever hybrid to create a customized ride powered by a robust and efficient powertrain," said Michael Sprague, executive vice president, marketing and communications, KMA. "Each of our Justice League-inspired vehicles are remarkable collaborations between the automotive and comic book worlds, and all for a worthy cause. To that, Kia is very proud to be partnering with DC Entertainment to raise awareness for the 'We Can Be Heroes' campaign."


This car is in line with the six-super-hero-themed-cars-from-the-Justice-League effort, driven by the collaboration between the car maker and the comic book juggernauts. Now we need to ask, is this car as strong as the man himself or does it outrun a speeding bullet?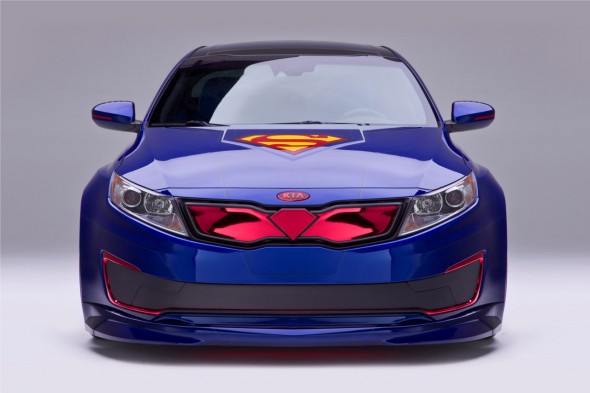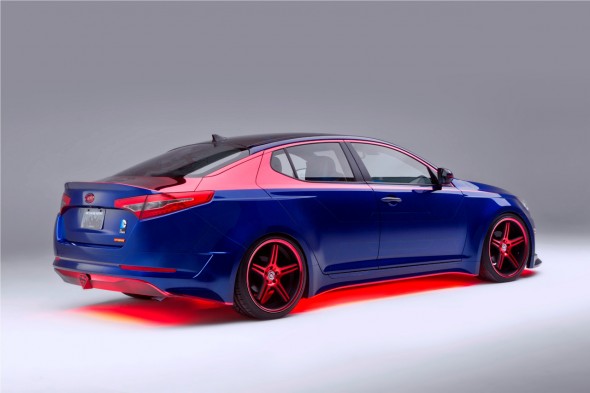 [Autoblog]