July 12, 2011
"I'm Watch" Android-based Smartphone-watch will stores in October
by ruchi
If you're an Android fan boy and want this Google OS to take over every gadget in the world, your vision might just be coming true. Hailed as "I'm Watch," this smartphone-compatible wrist gear has hatched from the land of Italy and not Japan for a change. When the watch was first unveiled, it carried a huge price tag for its one-of-its-kind status. The makers are now making it available in two versions- I'm Color and I'm Jewel.


Needless to say, I'm Jewel is the one that is crafted from precious metals like gold and titanium with blingy expensive stones too. Unlike most iPhone-smitten products, this watch can connect to both iPhone 4 and Android smartphones via Bluetooth. You can use the watch to do basic phone functions like making and receiving calls, text messages and also user speakerphone for hands-free use. Even the social networking segment has been well taken care of, via its touchscreen, you can view Facebook, Twitter and Foursquare notifications, as well as a photo gallery. Other specs include 1.54" 240×240 pixel color TFT display, 4GB of built-in storage, 64MB of RAM, Bluetooth 2.1 + EDR support and Li-Po 600 mAh battery.
The "I'm Color" version will be available for a price of US$349 whereas the jeweled flavors will run in the price bracket of around US$840 – $16,833 when it hits shelves on October 31 this year.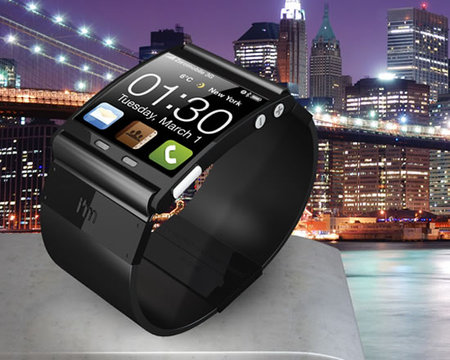 Via – [Luxurylaunches]