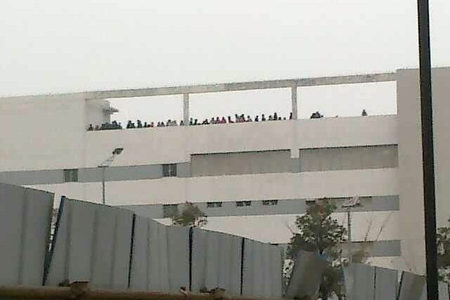 January 10, 2012
Hundreds of Foxconn workers threaten suicide from factory rooftop
by Dhiram Shah
Apparently all is not good at Foxconn's Wuhan plant. On 3rd of January close to 300 workers ammased at the factory buildings rooftop threatening suicide if their demands were not met. The frustrated workers demanded a substantial wage increase which the company rejected. Eventually the mayor of Wuhan province stepped in and persuaded the workers to give up the idea of the jumping and return to work. No one was injured in the incident and as always the infamous Foxconn declined to comment.

[Continued after the jump]

Foxconn offered two choices to the workers
1. Discharge the labor contract with the company, and an economic compensation will be paid to the worker according to the number of years he/she has worked for the company by the rate of one month's salary for each full year he/she worked. (more info)
2. Return to work.
The 300 workers are technicians, and they clearly know that unemployment compensation benefits are intended for those who find themselves out of work through no fault of their own, and not for those who quit their jobs for reasons of their own. So, they chose to discharge the labor contract with the company, and get an economic compensation. However, the company suddenly refused to pay compensation for these workers. The workers were frustrated, and on the next day (afternoon), they stood on the rooftop threatening to jump if the company refuses to pay the compensation. They were very pissed with the company's false promise. Below are some photos showing the situation on that day.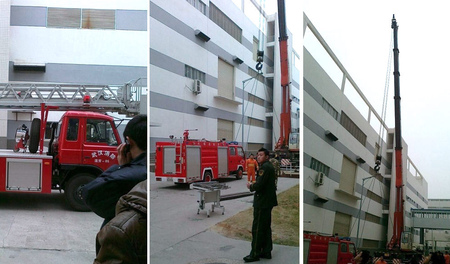 [Micgadget]