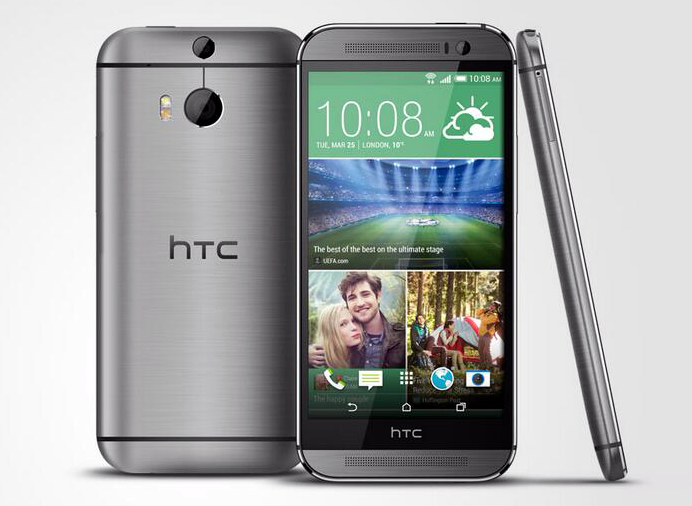 March 26, 2014
HTC officially launches One M8 with host of hardware and software upgrades
by Sayan Chakravarty
Finally the wraps are off and HTC has officially unveiled the brand new One M8 flagship smartphone. Before the launch, we had a bad feeling about the launch event that took place in New York as the flagship device was severely hit by a plethora of leaks which included detailed video review and photo shoot of it leaving very little for the company to announce yesterday. And in addition to it, HTC also faces an uphill task to successfully replace the original HTC One M7 which made quite an impact last year. But surprisingly the company had a few tricks up its sleeves to impress everybody at the launch event. Despite the device having a strikingly similar appearance to its predecessor, it comes with a lot of changes under the hood and many key software tweaks.



Starting with the design of the HTC One M8, the flagship device might look similar to the M7, but it has more rounded edges which balances the extra vertical length added to it. In a few renderings leaked before the launch, the smartphone was imagined without the bezel around the screen but sadly it just proved to be a rumor and nothing else. On the backside, the most noticeable feature of the M8 is the additional camera which intrigued everybody since the first of the images were leaked. Otherwise except for the missing Beats audio logo and the reshaped flash, everything looks the same. The design of the HTC One M7 was its biggest strength, so we were not surprised that HTC didn't change it too much.

Now coming to the hardware under the hood, the new One M8 has quite a few upgrades from its predecessor which includes a bump in processing power and GPU. It comes with the latest Snapdragon 801 chipset with quad-core 2.3 GHz Krait 400 processor and Adreno 330 GPU. The RAM has been kept the same at 2GB but rather than the 64GB model, HTC will now offer a 16GB in addition to the 32GB version. But the loss in internal memory has been compensated with the gain of an external memory slot that will support up to 128GB memory card. The smartphone will feature Android Kit Kat 4.4.2 out of the box which is not a surprise but the BlinkFeed has been improved to be made more user-focused than before.

The screen size has been increased from 4.7 inches to 5 inches which takes this smartphone comfortably into the phablet bracket. But the resolution of the screen has not been changed from 1920×1080 pixels, so there is a small loss of pixel density which is hardly noticeable. HTC also didn't upgrade the 4MP Ultra Pixel camera on the back but rather has added another 4MP camera to it which will additionally record depth information. We still aren't sure how it works or is there any added advantage to it. On the front, the camera has been upgraded to 5MP so those who are addicted to taking selfies will definitely benefit. As a whole, HTC has again done a good job with their flagship device but the camera function still underperforms which might prove to be its Achilles heel. HTC is also selling a gray case for $49.99 with a perforated front that interacts with the screen, displaying basic information like the time and alerts even while closed which we think is simply brilliant. The HTC One M8 is currently available in few markets on pre order has been priced at $649 off-contract (16GB)