May 28, 2015
Hingsan's Wolverine Collectable Lamp is an awesome and a realistic looking replica of the X-man's famous claws
by Shayne Rana

Hingsan, a design firm based out of Taiwan, has just announced a collector's edition display lamp that is sure to have X-men fans in frenzy or perhaps drive them into a "berserker rage," if you get my drift. Designed as a very premium looking set of Wolverine claws with a display stand that doubles up as a lamp, the unit can be hung on the wall or simply set atop your desk. This show piece, emphasis on "show-piece" as we wouldn't want people getting the idea it's a glorified letter opener or a medium of intimidation, looks quite fantastic.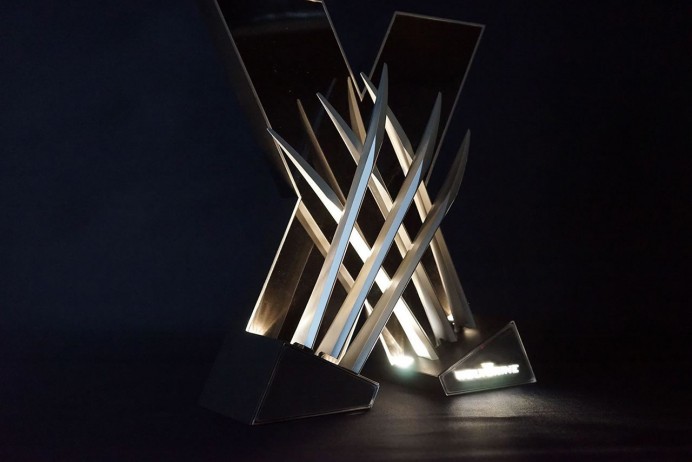 With an 'X' motif that feature the claws criss-crossing each other in front, the function is essentially to provide a stand for the removable claws that one could use for cos-play or taking numerous selfies in a Wolverine style vest and denims. It's the quality of the product that actually grabs one's attention as the details and well crafted claws are quite superb and so much better than some of the other options available to collectors today. However, all that being said, this stand is designed as a collector's edition based on the recent movies starring Hugh Jackman, a great looking Wolverine despite his height. The movies themselves may not have found too much of a fan following simply because they were, simply put, quite bad, for most part, but his signature claws as a collector's item will never go out of style.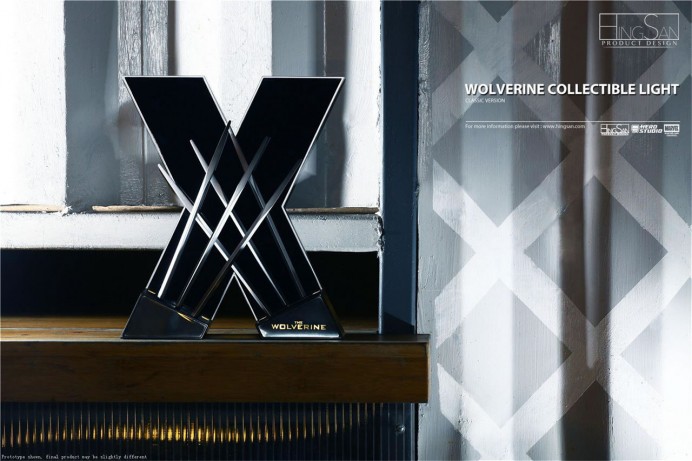 Nonetheless, The Hingsan Wolverine Collectable Lamp or stand, as it were, is quite inspired and looks good enough for a comic book fan to want to wrap his hands around. They're not Adamantium, but look quite close to the real thing. The lamp is available via the company's website on pre-order bases for $110 and will start shipping later in June or sometime in July.

[Available at – Hingsan Store]