June 20, 2014
What is the greatest Call of Duty game created?
by Dhiram Shah

Believe it or not, the Call of Duty franchise has been capturing the attention of gamers around the world for over 10 years. As with all franchises, whether we're talking about movies or games, there are standouts and there are disappointments. More importantly however, there is one that is better than them all.
So, which Call of Duty game sits at the top? Let's find out:

5. Call of Duty Black Ops


Call of Duty Black Ops built upon the storytelling potential that was created in Call of Duty Modern Warfare 2 and took it to a whole new level. Placing users in the midst of the Cold War, the missions brought players through the 'Red' Communist countries of the day to carry out tasks that were on par with international espionage.
As the players were assuming the roles of world leaders, the missions were a breath of fresh air from previous renditions. If that weren't enough, 'zombies mode' was an addition that quickly became an addictive multiplayer obsession. Infinity Ward took a risk with this one. It worked.
4. Call of Duty: Ghosts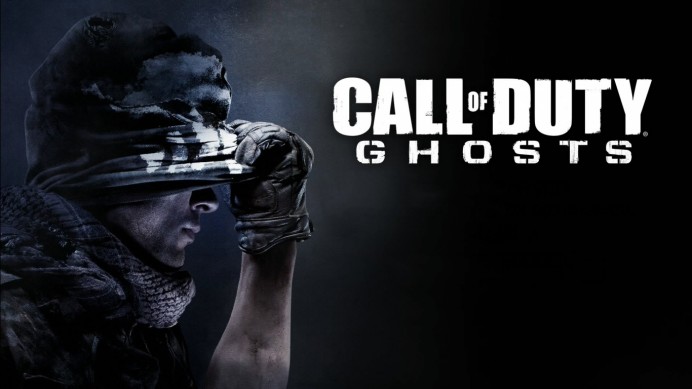 Call of Duty: Ghosts took a turn away from a central focus on action and instead concentrated more on creating a story based around a character. Some found it refreshing while others felt there wasn't much difference between game releases.
What Call of Duty: Ghosts did get right were the tweaks in the multiplayer mode that placed less emphasis on kill streaks. This turned it back into an event centred around classic gun fights, which was the right way to go.
While the changes between Call of Duty: Ghosts and Call of Duty: Black Ops 2 may not have been that drastic, it showed that sometimes it is better to not overhaul something that is working so well.
3. Call of Duty: Black Ops 2


Speaking of Call of Duty: Black Ops 2, the predecessor to Call of Duty: Ghosts is higher on the list because it seemed to be an "all-in-one" Call of Duty.
The continued storyline somehow follows Alex Mason and his son David from the Cold War period of the first Call of Duty: Black Ops into the year of 2025. The bridge back and forth kept game players engaged and the expansion of the Zombies mode introduced some interesting survival elements that elevated Call of Duty: Black Ops 2 up the list of best shooter games of all time.
Check out the trailer for Call of Duty: Black Ops 2 if you haven't already experienced this awe-inspiring shooter for yourself.
2. Call of Duty 2


Although it was released back in 2005, Call of Duty 2 ranks this high on the list because of the strategy that players were forced to use in order to make it through the intense WWII battles. Without the use of cover and flanking manoeuvres, success was not likely to be achieved.
What Call of Duty 2 accomplished with what many considered to be a tired WWII theme simply proved that the developers were intent on not just following the pack, but looking to actually improve the shooter genre overall. Call of Duty 2 explored WWII in an original way and what it was able to achieve for its time was rather impressive.
Call of Duty 2 was a faster, smoother game play experience and the intertwined storylines of the terrors faced by soldiers on all sides of the war kept players interested in seeing what was coming next for the franchise.
1. Call of Duty 4: Modern Warfare


The crown has to be awarded to the game that quite literally changed what is possible and expected from first-person shooters. After introducing kill streaks, perks and the ability to create custom classes, multiplayer mode was never the same again.
This now goes for almost every multiplayer shooter game that followed. Talk about setting the bar high.
The campaigns were enhanced by movie production quality storylines and graphics and the missions within them were much more imaginative and climactic. While ambitious with the game they set out to create, the developers managed to not overextend themselves and fashioned a game that was as playable as it was game-changing.

That's why Call of Duty 4: Modern Warfare is the greatest Call of Duty game created.
Just because it is the latest doesn't always mean it is the greatest (if you were wondering why Call of Duty: Ghosts didn't make it into the number one spot). However, Infinity Ward is showing no signs of slowing down with the development of new instalments in the series. So, the game that is considered the best today could easily be in the middle of the pack in a few years' time.

If you've got a bad case of COD and feeling particularly nostalgic, check out GAME's dedicated Call of Duty page to see the whole franchise or head to Amazon and pre-order the latest in the series; Advanced Warfare.