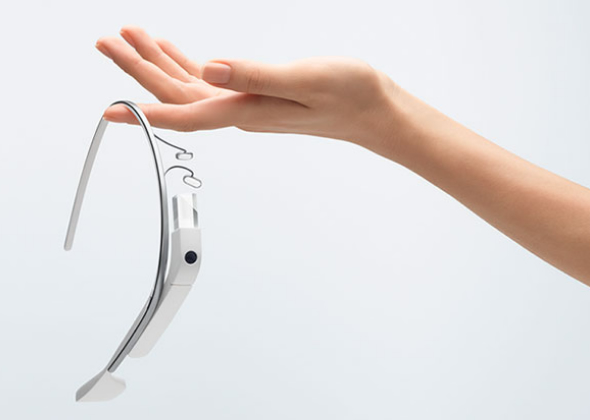 April 16, 2013
Google reveals Tech Specs for Google Glass Explorer Edition
by Sayan Chakravarty
Google along with the email spreading the word on the first batch of Glass rolling off its production line officially announced the technical specifications for the explorer edition. At the first glance the specs look impressive; it's got a 5MP camera capable of capturing video at a resolution of 720P, 16 GB internal memory out of 12GB will be usable. The eyewear sports Bluetooth and a slow but energy saving 802.11B/G wifi. The MyGlass companion app will allow GPS and SMS messaging but will run only on devices with Android 4.0.3 or higher. Google claims that the display is equivalent of a 25" HD display 8 feet away and the battery will last up to a full day on a single charge.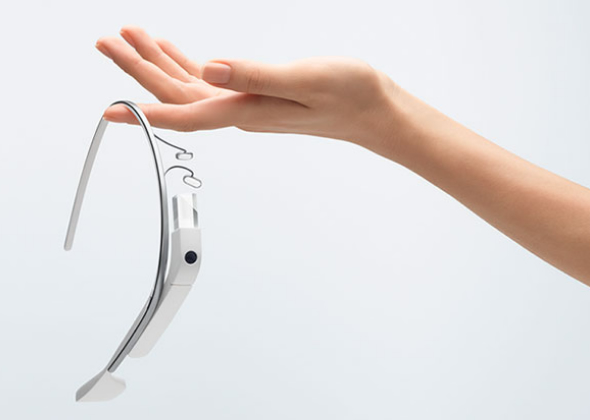 Rest of the tech specs:
Fit
. Adjustable nosepads and durable frame fits any face.
. Extra nosepads in two sizes.
Display
High resolution display is the equivalent of a 25 inch high definition screen from eight feet away.
Camera
. Photos – 5 MP
. Videos – 720p
Audio
. Bone Conduction Transducer
Connectivity
. Wifi – 802.11b/g
. Bluetooth
Storage
. 12 GB of usable memory, synced with Google cloud storage. 16 GB Flash total.
Battery
. One full day of typical use. Some features, like Hangouts and video recording, are more battery intensive.
Charger
. Included Micro USB cable and charger.
While there are thousands of Micro USB chargers out there, Glass is designed and tested with the included charger in mind. Use it and preserve long and prosperous Glass use.
Compatibility
. Any Bluetooth-capable phone.
. The MyGlass companion app requires Android 4.0.3 (Ice Cream Sandwich) or higher. MyGlass enables GPS and SMS messaging.
[Via – 9to5google]