April 20, 2010
Gizmodo's iPhone is the real thing, at least all evidence points to that verdict
by Shayne Rana

Gizmodo's got the new iPhone for real, that's the breaking news. The pics they released earlier didn't prove anything as even the guys from the popular site didn't seem too confident about it being legit. But after poking and prodding around with it for a bit and an official letter from Apple asking for it's return, the situation seems to have drastically changed. Of course the letter, which they posted was the clincher, proving, quite officially, that the chances that the handset that was in their possession was none other than the next-gen iPhone. That and the whole story of how it ended up in their procession to begin with… Thanks Mr. Powell, it's not your fault, could happen to anyone.

So with that in mind, here's a sneak peak at what the next-gen iPhone will have for us. Clearly there's a new design form. Instead of a sleek curvy design, Apple's gone with a more symmetric form with a completely flat rear panel and squared off look.
It's 3g heaver and apparently also has a smaller display. However it's quite possible that the resolution of the same could be much higher.
The SIM card slot has been moved to the side and Apple is now going with the Micro-SIM (like in the iPad 3G).
A font facing camera is quite visible making way for video calling to become a reality in this model.
Although the megapixel count hasn't been mentioned, the main camera's lens is said to be larger.
The Volume buttons have been separated.
It's also reported that the battery is 16% larger (yippee!)
A second microphone seems to be placed near the handsfree jack (no change in placement) possibly for noise cancellation.
I'm quite of the opinion that this is a legit device and I have to agree with the Gizmodo guys that the reasons they've mentioned are quite sound. The images and videos do depict a level of quality higher than any clone, the letter looks quite official and the whole story of how it came to them is honestly quite weird enough to be true. Who would come up with something so whacky for a hoax?
On a personal note, I like the new design. What about you?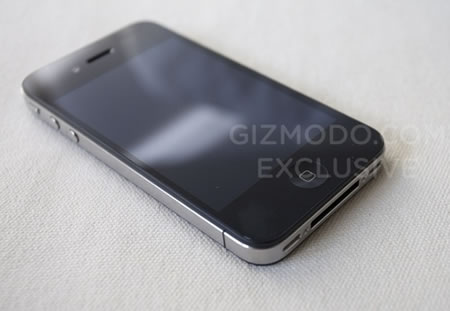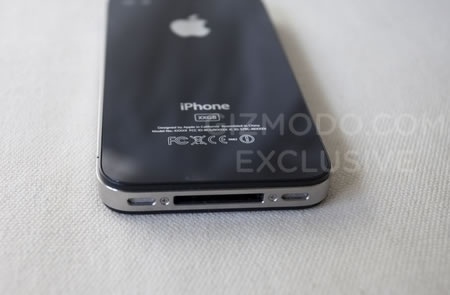 [Gizmodo]