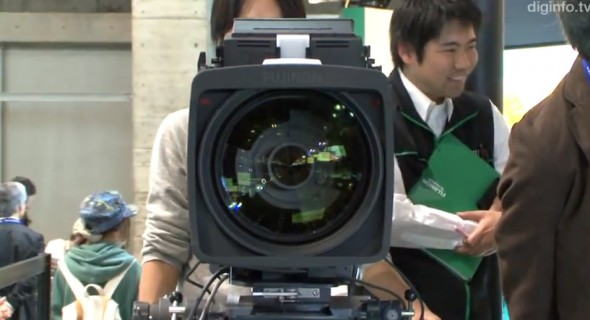 November 17, 2012
Fujifilm to soon release 99x zoom lens with an 8.4 mm focal length!
by Gavril Mankoo
Fujifilm will give shutterbugs a lot more to look forward to with its upcoming 99x zoom lens, a one-of-a-kind to-die-for accessory for your camera! To be made available come December, the lens achieves a wide-angle focal length of 8.4 mm. this makes the lens ideal for sporting events and the like, where a wider angle could prove to be a cherry on top of an extremely delicious cake.


That apart, the lens includes a 16 bit encoder for high-resolution output and a 99x zoom with high optical performance. Pricing details in regards to this lens haven't been mentioned as of now, though we do expect this upcoming release by Fujifilm to burn a considerable hole in your pocket.
[Diginfo]