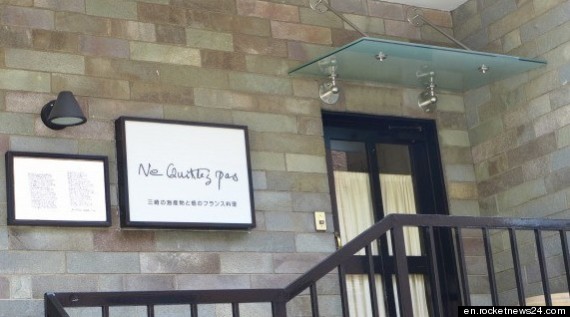 January 27, 2013
French restaurant in Japan serves dishes made of dirt!
by Gavril Mankoo
Yes, there have been times we have innocently and adamantly consumed dirt in our childhood. One French restaurant in Japan seems to have gone nostalgic recently and has pulled out a menu with dishes literally made out of our favorite childhood treat, dirt! The restaurant named Ne Quittez Pas (Please Don't Leave), has on offer dirt soup, dirt ice cream and a few more dishes you'd cringe before consuming.


The brainchild of Chef Toshio Tanabe, this muddy menu uses dirt sourced from Protoleaf and as per reports, includes dishes that are pretty darned tasty! Created from coffee grounds, palm fiber and other materials that usually find its way into a bin, this dirt-like raw material could very well be the next caviar, only dirtily inexpensive!