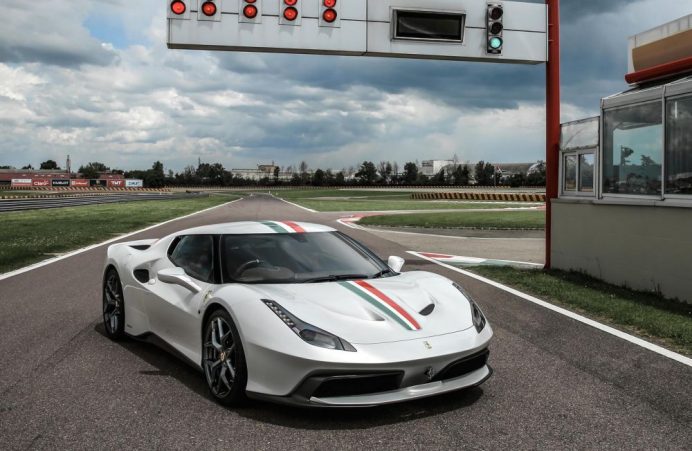 June 2, 2016
Ferrari builds one-off 458 MM Speciale with added cosmetics for British owner
by Gareth Mankoo

A rather distinguished British owner has summoned the becoming of a one-off Ferrari and the company has complied, much to our visual delight. While the car covers everything that the 458 Speciale brought with it, including the 4.5-litre V8 engine and a cavalry of 597 bhp, it does add on a number of additional features on the outside.



Among the highlights are the carbon composite bumpers at the front and the rear. The light clusters are redesigned at both the front and rear as well. Bring Ferrari, the handcrafted aluminum body is something worth taking notice of. We couldn't help noticing the specially painted black A-pillars that are designed to make the Speciale resemble the 1984 Ferrari 288 GTO. The rear spoiler has been specially crafted to generate more downforce while the wheel arches accent the overall body design perfectly. The owner has not spared the interiors any chance of customization. From chocolate-colored seats to an amazing sound system. The 458 MM Speciale has truly stretched the car's potential to surprise.


The 458 MM Speciale was made by the Ferrari Special Program in collaboration with the Ferrari Styling Center. It goes without saying that the elusive British owner paid big bucks to see this car receive the custom touch that is plainly evident.
[ Via : Carthrottle ]