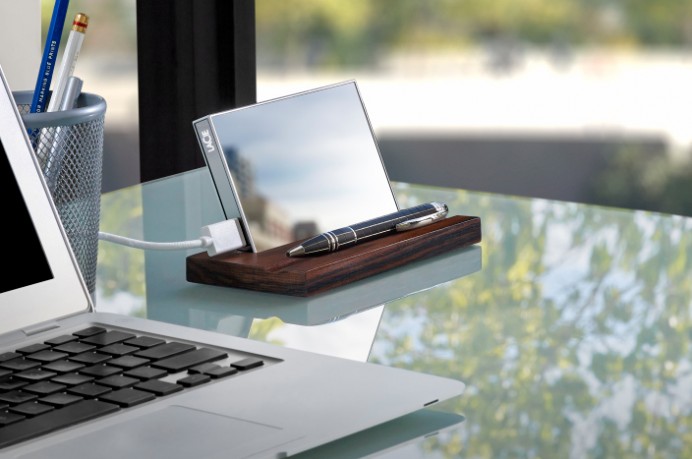 January 5, 2015
From elegance to wireless capabilities and ruggedness, LaCie and Seagate's upcoming Mac-centric hard drives debut pre CES 2015
by Shayne Rana
As the ever so anticipated CES event nears, the many contributors to our various tech needs make big announcements to garner our interests in their wares. LaCie, a subsidiary of Hard Drive mogul Seagate, has just announced five hard drives featuring all kinds of functionality from portability to ruggedness, style and plain old elegance. Designed for their Apple fans, two of these five devices are iOS-compatible and the remaining are Mac-only disks. All of except one of these five will be set to launch and become available via the company's website this January.


The five in question include – Seagate Wireless (500GB @ $130), Seagate Seven ($100), Seagate Personal Cloud (available in 3TB, 4TB, and 5TB starting at $169), LaCie Mirror (1TB @ $280), LaCie Rugged RAID (4TB @ $449). Each of these devices comes with some fancy technology and specifications –
The Seagate Wireless, designed for iOS, is quite portable and quite slim (less than 1 inch in depth). It'll be available in funky color options like blue, gray, red, or matte white and features integrated Wi-Fi with the capability to connect up to 3 devices simultaneously for media streaming. Incidentally, the Seagate Wireless can also play nice with Android/Windows/Chrome. It's said to have a nine hour battery life.
Seagate Seven, designed just for Macs is made from 100% stainless steel, with a super thin enclosure that's just 7mm thick and includes a USB 3.0 cable. It's just about the thinnest drive out there right now.
The Seagate Personal Cloud is a non portable drive. Aside from the standard edition, a 2-Bay version will also be sold in 4TB, 6TB, and 8TB capacities. Also featuring built-in Wi-Fi (+Ethernet) you'll able to stream media off the drive to other devices around including Apple TV boxes. The 2-Bay edition uses the secondary drive to mirror the primary for backup.
The rather sexy looking LaCie Mirror is part of their designer hard drive collaboration which has been developed in partnership with Pauline Deltour. Shrouded in Gorilla Glass 3 in reflective sliver box, atop an ebony stand, the 1TB drive is designed to add that certain style quotient to your desk top.
And finally, the Neil Poulton designed Rugged RAID Thunderbolt, which is touted to be out sometime in the first quarter, features a couple of 2TB drives inside one uber rugged shell with RAID 0/1 options. It also features an integrated Thunderbolt cable that can provide up to 40MB/second speeds and bus power, should it be required. The company even seems to indicate that the drive can handle a little surf and turf.