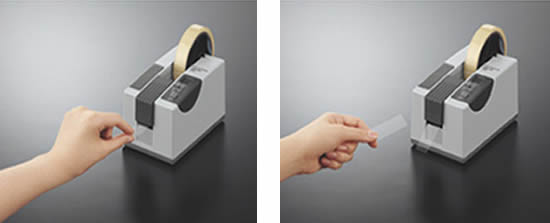 August 3, 2012
Electric tape cutter with LCD display automatically cuts tape at the length you want
by bharat
An automatic tape cutter is perhaps what you'd want on that long day when you're tired ripping the tape off that tape dispenser to pack your belonging to relocate or otherwise. While other manufacturers may still be thinking to build, Kokuyo S&T in Japan has come up with on in form of the T-EM50 electric tape cutter.


With the T-EM50 electric tape cutter, you can prefix the length of the tape you want to cut with help of an embedded LCD display on top of the body and automatically have the tape cut in the size you wanted as you pull the tape from the dispenser. You can set the length of the tape to the units of 1mm which gives you freedom to cut to exact length you want, this is especially in case of mending tapes required for electrical works or cellphone repair etc.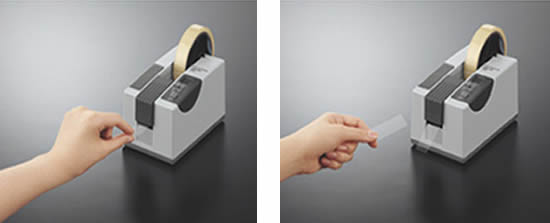 The LCD display on the T-EM50 electric tape cutter shows you the length at which you have set the dispenser at, so that you can avoid any mistake in length. The T-EM50 electric tape can also be operated manually in case you don't want the automatically cut tape at times. Powered by four AA batteries, the electric tape cutter which costs at about 15,750 yen (approx. $200), by automatically providing you tape at the length you have fixed, saves time to increase your work efficiency.