March 5, 2021
EIZO Announces full HD 21.5-inch Multitouch Monitor for Industrial, Medical and Public Access Environments
by dhiram
EIZO today announced a highly durable 21.5-inch multitouch monitor with full HD (1920 x 1080) resolution for use in industrial, medical, and public access environments, the DuraVision FDF2182WT. The DuraVision FDF2182WT features projected capacitive (PCAP) touch technology which is more durable and reliable compared other touch technologies. The monitor detects up to 10 simultaneous touches, making it easy to operate a variety of applications. Compared to 5-point multitouch technology, the 10-point multitouch screen has higher touch sensitivity, making writing and touch operation smooth and responsive.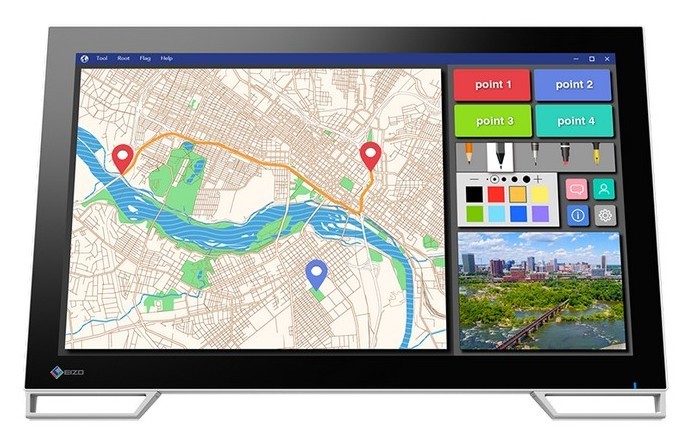 EIZO DuraVision FDF2182WT monitor features palm rejection, which allows users to rest their hand directly on the screen without causing unintended touch input. The screen calibrates its touch sensitivity to minimize incorrect touch response due to environmental factors and electromagnetic noise. This ensures that the screen responds to menu selections and other touch interactions as intended. It joins the 23-inch DuraVision FDF2382WT and 17-inch FDS1782T to offer a wide range of touch monitor options.

The fully flat design enables seamless touch operation across the screen, making scrolling and swiping a breeze. The screen's flat surface also makes it easy to clean and sanitize after use. The reclining stand allows the monitor to recline back from 15 to 70 degrees for flexible positioning in any environment. DuraVision FDF2182WT monitor is built for 24-hour use and features a non-scratch surface made of reinforced glass with a hardness of 7H. The monitor is backed by a 3-year manufacturer's warranty.