October 28, 2013
The World's largest Disney retail store to be open in Shanghai, China in 2015
by Shayne Rana
Disney is a household name and has been for quite a few decades now. Their theme and amusement parks the world over attract millions of fans and fun lovers from around the world and now they've just commissioned the largest ever Disney store in China. "We are enormously proud to be building Disney's largest store in the world in China," said Mr. Stanley Cheung, Executive Vice President and Managing Director, The Walt Disney Company, Greater China. "Disney has combined the retail concept with storytelling, fun and innovation and will provide families with a uniquely immersive entertainment destination featuring our best-loved stories and characters," he added.


The company's aim is to make even the retail divisions as immersive as their parks. Perhaps it's their belief that the happier you are, the more you'll buy stuff. Disneyland is, after all, called the happiest place on earth. The store is going to be located ain the Lujiazui area and will most certainly help build on both tourism and reputation for location. Its doors will be opened to the public in early 2015 who will undoubtedly be clamouring for a view of goodies held in this 5000 square meter space of which approximately 1000 square meters will be only for retail with a Disney-themed outdoor plaza area. From the latest in Disney's cutting-edge technologies, families and kids will be able to interact with their favourite characters and stories from across Disney, Pixar, Marvel and Star Wars. The latter two of more interest to yours truly.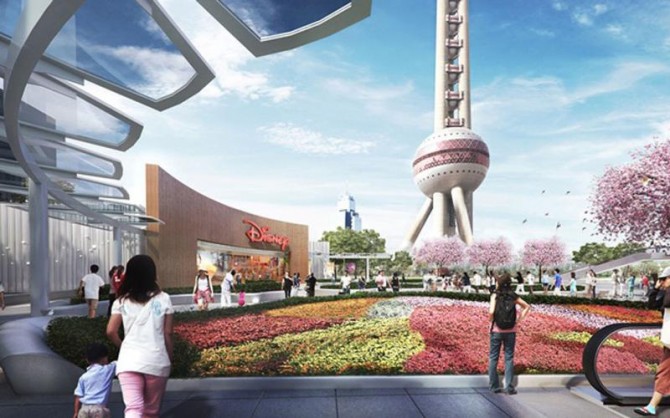 "China's flagship Disney Store will feature the largest and most diverse collection of Disney products by local and international designers," added Mr. Cheung. The Disney landscaping for the area will be a first of for any Disney Store property ever with a space for hosting outdoor events as well. The also expected 2015 opening of the Shanghai Disney Resort is another big deal for the country. It's a big deal for Disney fans in the Asian sector.
[Via – Prnewswire]