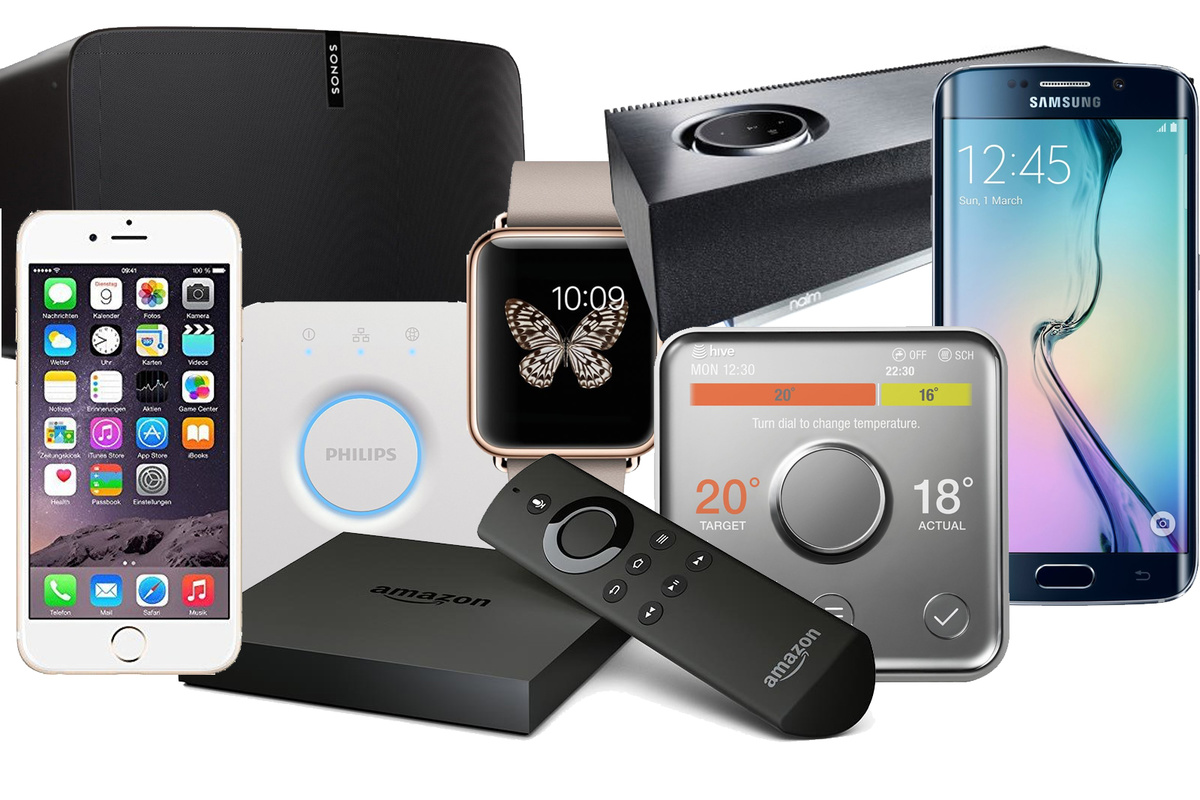 February 6, 2019
Deals of the day
by Ideaing

Welcome to a new series that will showcase all the best smart home and general tech deals happening right now. Whether you're looking to save some money, or you just want to find the best available price on your most desired tech, we have you covered.

Ideaing always seeks to provide you with the best smart home deals that could give you the most value out of your money. Save hundreds of dollars on smart home items, wearable technologies, travel gadgets, and home decor deals and other home items today. Hurry and browse through today's best deals before the day and deals end!
Get ready to receive the best smart home deals on the internet every day! #SmartHome #Deals

— Ideaing Deals (@IdeaingDeals) April 20, 2016
DEALS OF THE DAY

Get up to $50 Off and FREE Shipping on a variety of Apple Watch Series 4 Smartwatches
Originally $399 | Now Starting at $384
WHY IT'S A STEAL
Series 4 is the latest generation of the Apple Watch with up to 18 hours of battery life, a 50% louder speaker, two-times faster processing and performance, and a 30% larger display.

Just $150 for the 5-Piece Ring Alarm Home Security System and a 3rd Gen Amazon Echo Dot
Originally $249 | Now $159
WHY IT'S A STEAL
This comprehensive home security system from Ring includes a base station, entry keypad, contact sensor, motion detector, range extender, and the (free) Echo Dot. Control any or all devices from a smartphone app, or use your voice with Alexa.
SMART HOME

Get 40% Off Amazon's Smart Plug (Works with Alexa)
Originally $24.99 | Now $14.99
WHY IT'S A STEAL
Instantly add voice controls to any "dumb" appliance or device. Imagine turning your coffee pot on by calling out to Alexa? No smart hub is required to use the plug, just install, open the Alexa app and off you go!
SMART BODY

Get this Weslo Crosswalk Treadmill for $130 Off
Originally $399.99 | Now $269.99
WHY IT'S A STEAL
Get a full-body workout with this 5.2-foot folding treadmill. It includes four built-in workouts, including upper-body and arm movements, and a 2-position manual incline. Additional features include a built-in heart-rate monitor, and "comfort cell" cushioning for increased calorie burn and stress-free joint impact.
SMART TRAVEL

Get 30% Off Anker PowerHouse 120,000mAh and 400WH Portable Power Supply
Originally $499.99 | Now $349.99
WHY IT'S A STEAL
Perfect for camping and travel, Anker's PowerHouse portable power system can power an incredible array of devices. Need to recharge your phone or laptop? No problem! Want to power a mini fridge for a tailgating party? You got it!
SMART ENTERTAINMENT

Get the Aukey Latitude Lite Bluetooth Earbuds for less than $17
Originally $25.99 | Now $16.89 w/ Code: VLKDC9CR
WHY IT'S A STEAL
Bluetooth 4.1 true wireless headphones for less than $20? Yes, please! These impressive headphones include up to 8 hours of playback on a single charge, 8mm drivers for incredible sound, and an IPX4 certified design to protect against sweat and moisture.
Head on over to Ideaing for your daily dose of fantastic deals!
Ideaing empowers you to live smarter. Our team researches and recommends only the best smart gadgets, and we may earn a small commission if you buy through our site. Our writers maintain strict editorial independence and integrity. Ideaing is independently owned and the opinions expressed here are our own. Learn more about us.