March 13, 2019
Deals of the day
by Ideaing

Welcome back to our series that will showcase all the best smart home and general tech deals happening right now. Whether you're looking to save some money, or you just want to find the best available price on your most desired tech, we have you covered.

Ideaing always seeks to provide you with the best smart home deals that could give you the most value out of your money. Save hundreds of dollars on smart home items, wearable technologies, travel gadgets, and home decor deals and other home items today. Hurry and browse through today's best deals before the day and deals end!
Get ready to receive the best smart home deals on the internet every day! #SmartHome #Deals

— Ideaing Deals (@IdeaingDeals) April 20, 2016

Worx WG794 Landroid Pre-Programmed Robotic Lawn Mower
Originally $999.99 | Now $879.94
WHY IT'S A STEAL
This automated lawnmower — yes automated — has a safety shut-off and a rain sensor to ensure it doesn't get damaged. It will mow your lawn for you, and includes a shock sensor to navigate around obstacles and blockages.

SanDisk 500GB Extreme Portable External SSD
Originally $169.99 | Now $89.99
WHY IT'S A STEAL
Want a portable SSD hard drive that can withstand just about anything? Well, SanDisk's Extreme Portable is exactly that. It has a shock-resistant case, that is also vibration-resistant, temperature resistant to a certain degree and water-resistant.

Red Dead Redemption 2 for Xbox One or PS4
Originally $59.99 | Now $39.99
Red Dead Redemption 2 Standard Edition for PS4 | Wal-Mart
Red Dead Redemption 2 Standard Edition for Xbox One | Wal-Mart
Red Dead Redemption 2 Standard Edition for PS4 | Best Buy
Red Dead Redemption 2 Standard Edition for Xbox One | Best Buy
Red Dead Redemption 2 Standard Edition for PS4 | Amazon
Red Dead Redemption 2 Standard Edition for Xbox One | Amazon
WHY IT'S A STEAL
It's Red Dead Redemption 2, one of the best games of this generation, for $20 off. You can buy through Wal-Mart, Amazon or Best Buy so take your pick!
SMART HOME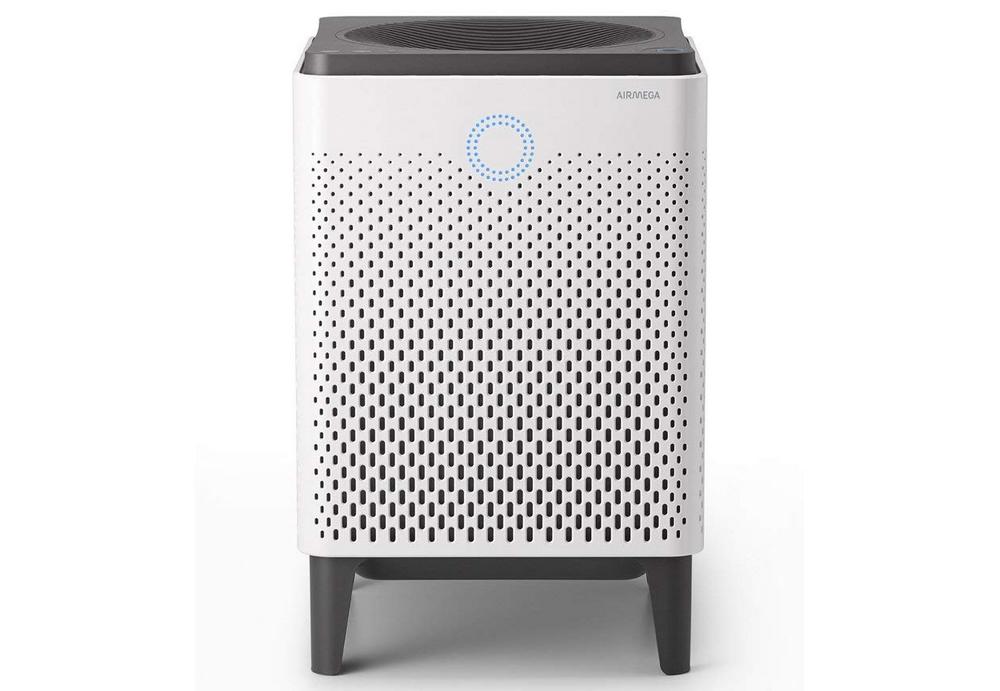 AIRMEGA 400 – The Smarter Air Purifier
Originally $749 | Now $424.99 w/ Code: EUFYKKBT
WHY IT'S A STEAL
This air purifier is capable of servicing up to 1560 sq. ft. and includes a bevy of advanced features. For instance, it has a unique smart mode that adapts to its surroundings using the appropriate fan speed and power to meet a room's requirements.
SMART BODY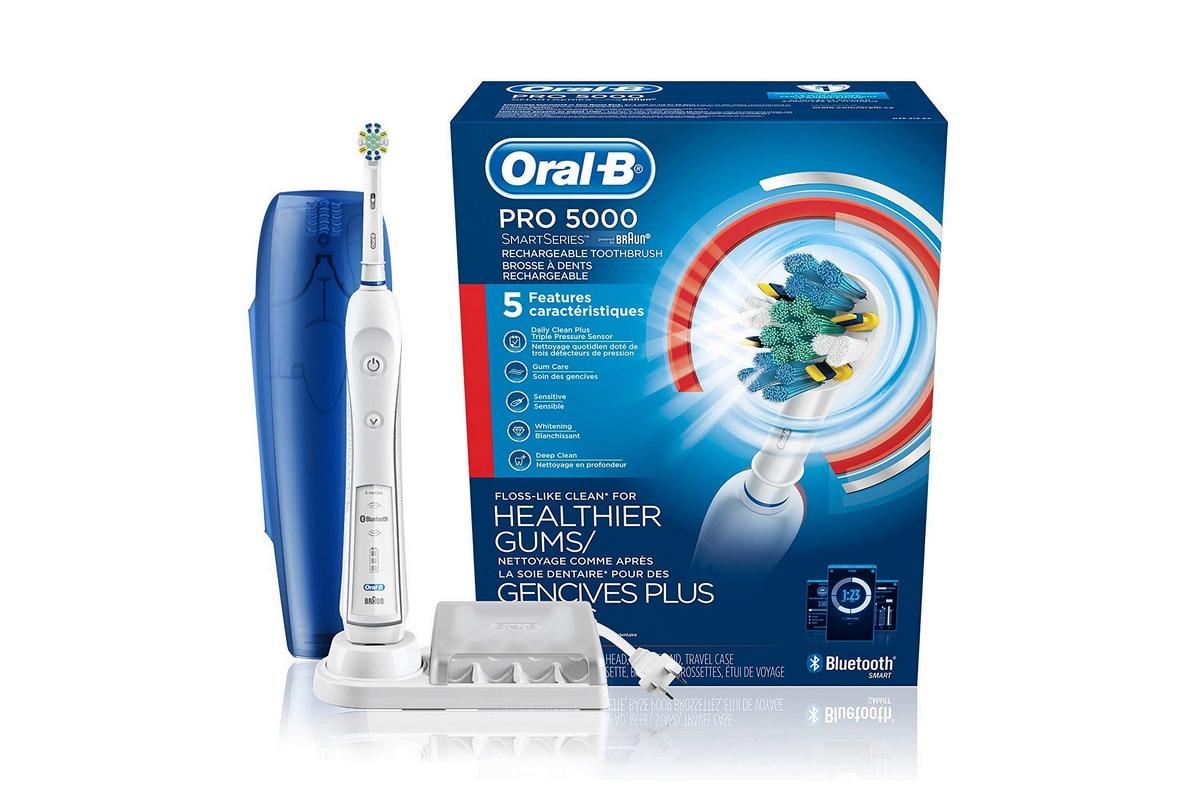 Oral-B Pro 5000 SmartSeries Electric Toothbrush
Originally $159.99 | Now $74.94
WHY IT'S A STEAL
This electric toothbrush not only cleans better than your average brush, it includes "smart" functionality allowing you to track your brushing habits. It sync up via Bluetooth with your smartphone and shows you brushing stats through a mobile app.
SMART TRAVEL

LifeStraw Personal Water Filter
Originally $17.47 | Now $9.96
WHY IT'S A STEAL
This unique straw allows you to filter contaminants from any body of water, including dirty puddles or ponds. It removes 99.999999% of waterborne bacteria including E. coli and salmonella, without boiling.
SMART ENTERTAINMENT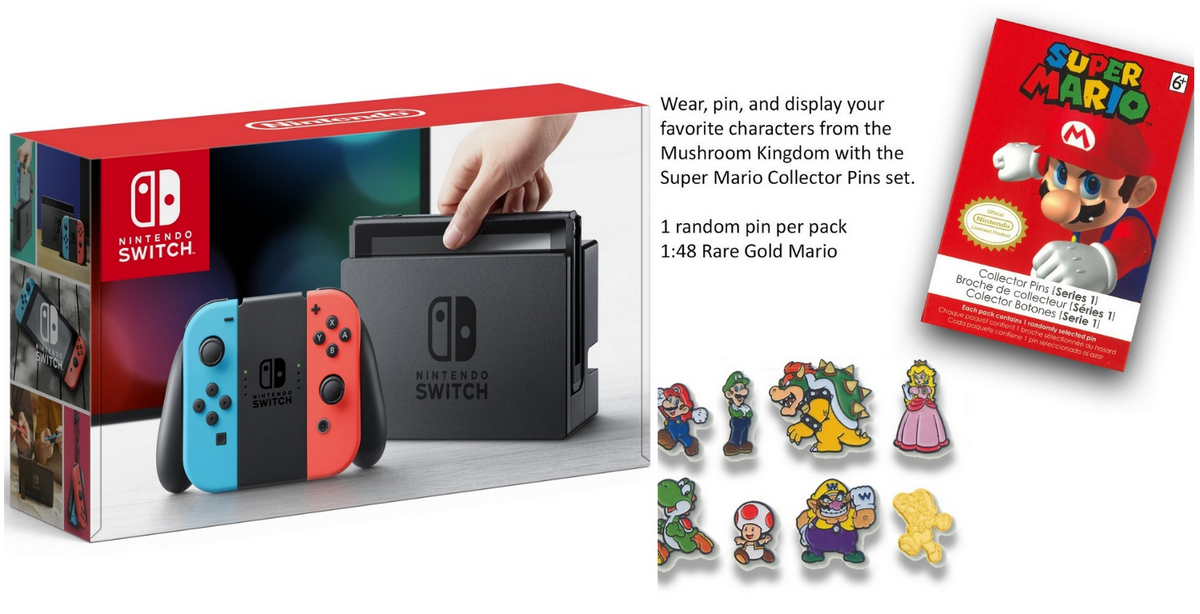 Nintendo Switch Bundle with Mario Game of Your Choice
Originally $363.37 | Now $329.99
WHY IT'S A STEAL
This bundle includes a Nintendo Switch — your choice of either neon red and blue or grey — and a Mario game, of which several you have to choose from. Pick your console, pick your game, what more could you ask for? And it also includes a Mario-themed collector's pin!
Don't forget to visit the front page of Ideaing for your daily dose of fantastic deals!
Ideaing empowers you to live smarter. Our team researches and recommends only the best smart gadgets, and we may earn a small commission if you buy through our site. Our writers maintain strict editorial independence and integrity. Ideaing is independently owned and the opinions expressed here are our own. Learn more about us.