April 13, 2013
CW Restaurant, an eatery packed with action figures and statues!
by Gavril Mankoo
Fellow-geek and action-figure lover, designer Woong Cho, has been bringing home figurines and memorabilia since ten years now. Cho decided to share his enormous collection with the likes of us, people looking to grab a bite amidst the watchful eyes of action-figures, statues and other similar memorabilia from comic books, cartoons, movies, TV series and the like. Called the CW Restaurant, short for Cinema World, this eatery is located in Daegu, South Korea. The venue is packed with collectibles from Star Wars, Terminator, Marvel, Pixar, and more.


A true tribute to geekism, the CW Restaurant has its café and restaurant section packed on the second floor while the third floor plays home to Cho's collection. The designer has been offered several substantial sums of money for his collection and has turned down all of these. The collection includes a bunch of limited-edition pieces as well as custom-made merchandise. The entrance fee to the museum in the restaurant is approximately $3 and $2 for adults and children respectively and visitors aren't compulsory required to grab a bite.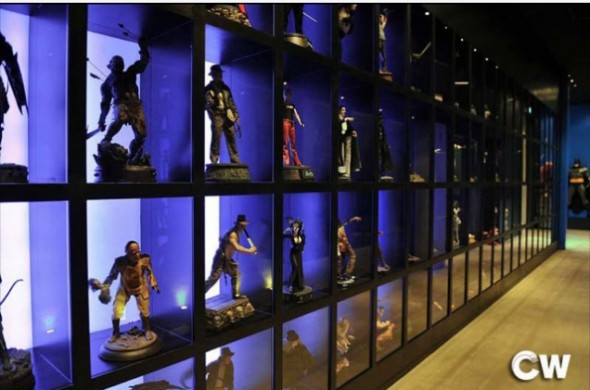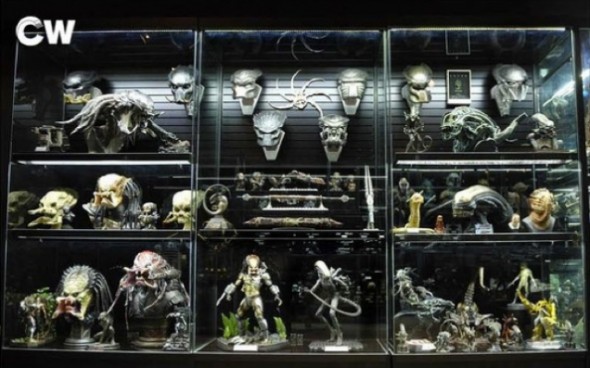 [Via – Kotaku]