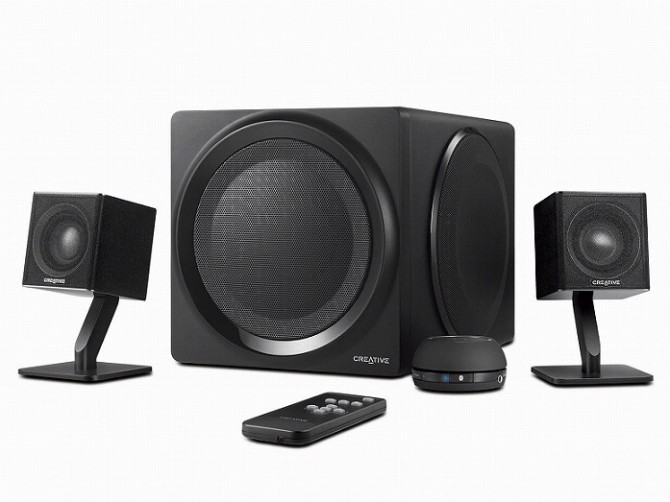 September 10, 2013
Creative announces T30 and T15 wireless speaker systems with built in NFC
by Shayne Rana
Creative has been a little on the quiet side for some time but now we know why. In a recent announcement the company revealed a new line up of NFC, Bluetooth enabled wireless speaker systems for their loyal consumers. The T4 Wireless Signature Series are 2.1 speaker sets and the T30 Wireless Signature Series and the T15 Wireless 2.0 sets were announced. In keeping with what today's consumer is looking for in their tech, Creative has designed the T4 and T30 speakers to be compatible with any smartphones equipped with NFC technology. So a simple tap from a compatible tablet or phone will allow users to stream music off the device to the speaker systems via Bluetooth.


To start off with, the T4 speaker set is said to include a pair of satellite speakers equipped with aluminium drivers and a subwoofer of course that the company says should deliver "deep tight bass". Like most of their systems, a volume control system that sits atop your table will also be the base for the NFC receiver. This range will also come loaded up with optical input for hooking up your HDTV.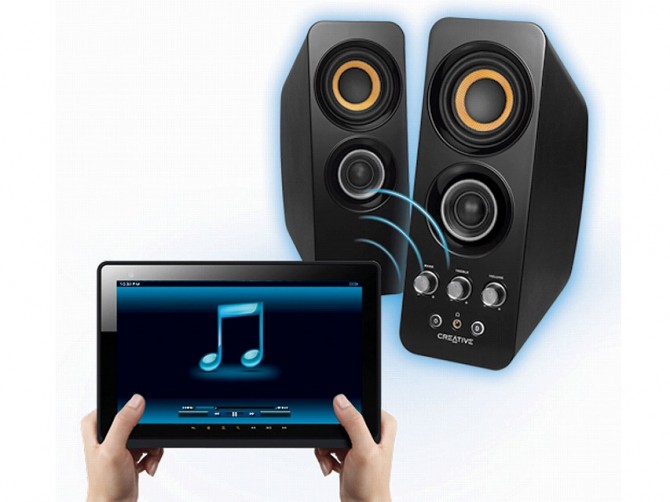 Next up are the T30 2.0 speakers that are equipped with glass-fibre drivers and silk dome tweeters. Creative says that they are designed to produce "smooth highs" and midrange tones. Each of the speakers also features port tubes to help deliver bass in lieu of a sub woofer. Volume and other control knobs are located on the speakers along with headphone sockets. The T15 series find themselves on a lower tier that the others announced and although similar to the T30's they are smaller and ship sans NFC functionality. These new T –series of speaker systems will be available at $299 (S$379) for the higher end T4 set, $133 (S$169) for the T30 2.0 set and $62 (S$79) for the non NFC T15s. They will be available for retail by the end of September.