August 12, 2020
Citizen announces limited edition Pro Master with analog altimeter
by dhiram
Citizen Japan today announced two limited-edition models of Citizen Professional Sports Watch Citizen Promaster. The limited edition Eco-Drive Artichron watches comes equipped with an analog altimeter that can measure from 10,000m above ground to -300m above sea level. The color of two models BN4055-35W/ BN4055-27E dial is based on image of mountaineering.
The Citizen model BN4055-35W has an impressive bezel in pink gold. Immediately after sunrise or just before sunset, the image of Alpine Glow is a phenomenon in which the peaks of high mountains appear to shine red in sunlight. The other model BN4055-27E has the image of Night Hike, which represents mountain climbing at night.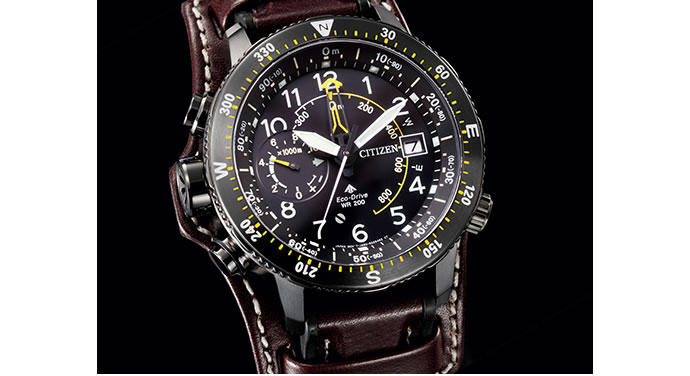 The cuff strap (band with back lid cushion) is designed to prevent the metal of the back lid from touching the skin even in extremely cold environments. The BN4055-35W has a chic brown wrinkle (wrinkle pattern) calf, and the BN4055-27E has a urethane material bonded to the lining of the calf band for high strength specifications. Both models are compatible with photovoltaic eco-driving.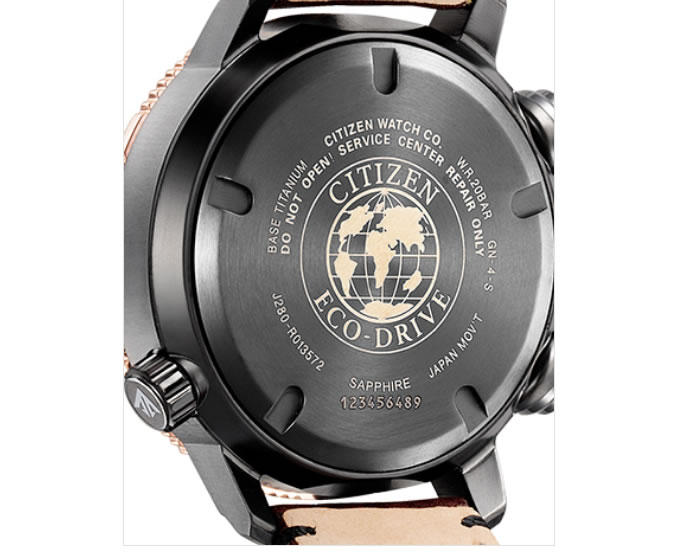 The case is made of Super Titanium with Duratect DLC on Duratect MRK. The dial has a simple layout to improve visibility and makes it easy to distinguish between altitude display and time display. Other specifications common with both watches – the glass is sapphire glass with non-reflective coating and are 20 ATM water resistant. The movement is Cal.J280. Once fully charged, the power lasts for about 11 months when fully charged. The body size is 46 x 14.8 mm (case diameter x thickness).
Both Citizen Eco-Drive limited edition models do not require regular battery replacement. A limited number of only 600 each will be available in Japan by mid-September for 110,000 yen ($1030-tax included).