December 17, 2019
Christmas Toys and Games for Car Lovers of All Ages
by Dhiram Shah
If you're looking for a fun and unique present for your car-loving kids, look no further. From games to models, there will be something for them to enjoy.

Citroën Origins Monopoly
There's nothing more traditional at Christmas time than getting out the Monopoly set and ending the night with someone gloating at everyone else as they take your last $100. For the car lovers out there, you can now take this a step further with Citroën Origins Monopoly, where you buy cars rather than properties. The core rules of the game are the same, meaning that you still pass Go, can go to jail, and will probably end up not talking for a few hours after you're done.
Lego Technic Land Rover Defender
Traditionally, we would have said that this would be a great gift for the up and coming car lovers in your family, but the pack does say this is for ages eight and up, meaning it could be a great gift for someone a little older that loves their Land Rover. This has an impressive 2600 individual blocks for you to put together, making this an excellent project for the holiday period. The fully made version looks great and is a good substitute for anyone still saving for their real Land Rover.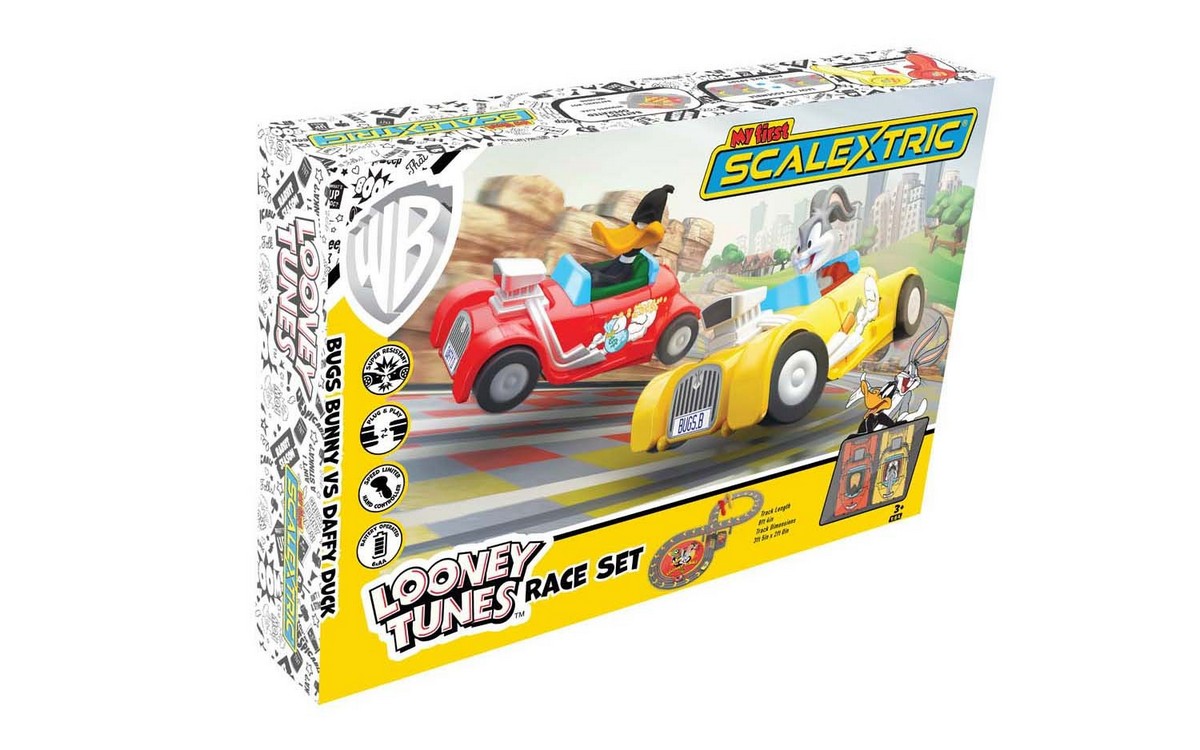 My First Scalextric – Looney Tunes Racing Set
Scalextric is where many of us first developed our love for cars. There are plenty of Scalextric with accurately modeled cars that can be raced by children and adults alike. If you're buying for a younger member of the family, try the Looney Tunes racing set. You can race with Daffy Duck and Bugs Bunny to get used to how Scalextric works, which will bring you fun for hours. Once your kids have learned the ropes, you can then start to upgrade to the faster versions and really let Dad have some fun. It won't be long until you're buying your kids' new fuel injectors by ford motors.
Playmobil Porsche Mission E
This is an ideal gift for any children that have a passion for both Playmobil and cars. The Playmobil Porsche Mission E is based on the car in the recent Playmobil film. This is a remote-controlled car that can be controlled with either a remote that comes with the car, as well as with a mobile app that can be connected to the car.
Revell Trabant 601 "Fall of the Berlin Wall" Anniversary Set
This is an ideal Christmas gift for the more mature members of your family that are interested in both cars and car history. This recently released 30th anniversary model of the Revell Trabant 601 is a well-designed car that's trenched in German history. Made at a 1:24 size scale, the Revell Trabant 601 was famously used to cross the Berlin wall when it fell. The model is to be assembled and then painted, making this a fun project between Christmas and New Year.