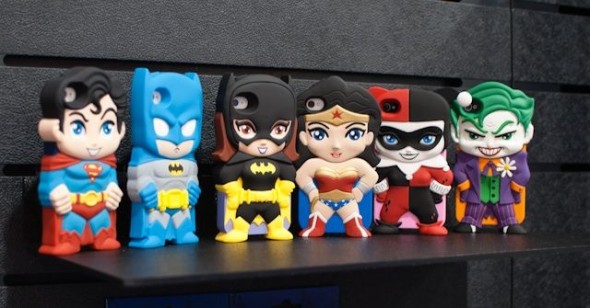 January 11, 2013
Chara-Cases give your iPhone a superhero touch!
by Gavril Mankoo
Tired of the customary old cases that have been adorning your precious Apple device, the iPhone? Well, here's a fantastic way to zing up your iPhone 4/4s, iPhone 5 or the iPod Touch with Huckleberry's Chara-Cases. Unveiled at CES 2013 in Las Vegas, these cases are shaped like characters from the Marvel Universe and DC comics.


With cases including Spider-Man, Venom, Iron Man, Captain America, Batman, Superman, Wonder Woman and more to choose from, the Chara-Cases will soon be available with characters from Pixar, Disney, Muppets and Despicable Me! As for the superhero cases unveiled at CES 2013, these are priced at just $34.95 a pop.