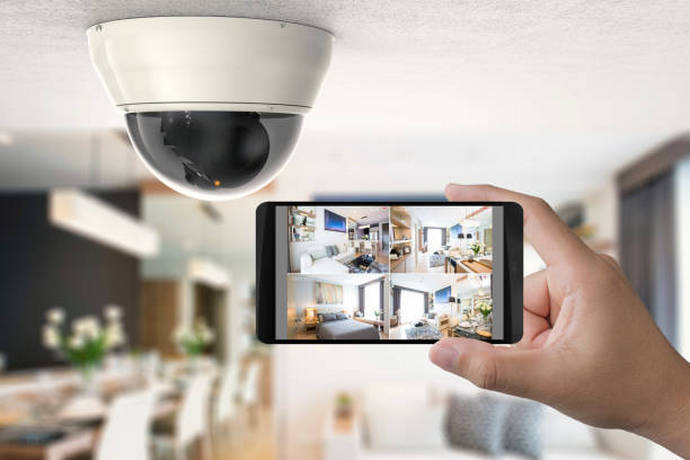 July 17, 2019
Buying a Home Security System: Everything You Need to Know
by roshan

Your home is your precious possession. If you live with your family, you understand how crucial home security is for you, your loved ones and also your house or an apartment. One of the most efficient ways to secure all of it at once is with home security systems.

However, many people will hesitate to purchase a home security system or will even purchase the one that's not appropriate for their home at all. To help you make the best decision possible, we bring you all the things you need to know when it comes to buying a home security system.

Asset Protection Devices
When you're considering home security options, you will probably notice asset protection devices which will alert you if your valuables have been meddled with. These devices let you know when somebody has touched any of your valuable possessions even though there is no physical evidence for that.
These devices are very beneficial not just for thefts but they also ensure your vacation days or business trips are more enjoyable and care-free. This can even be helpful when you have a stranger in your home, such as a repair person, who is working without your constant surveillance.

Forget about Burglar Alarms
If you want high-level security for your home, you will need to know that burglar alarms are not home security systems. A home security system provides you with wider protection, but be sure to choose the right one for your home as there are plenty of options to choose from.
Burglar alarms have sensors on your doors and windows, so if an intruder enters, you will be alerted. Of course, having a burglar alarm is way better than not having any type of protection at all but it's wiser to spend a bit more money and get a better solution for your home.
A home security system can also help you in cases where there is an environmental danger, such as fire, flooding or carbon monoxide. So, for instance, if you're in your bedroom and there's gas leaking in the kitchen, you will know it right away.
Home Security Systems and Power Outages
What will happen with your home security system when a power outage occurs? Well, you've spent that extra money to have a quality solution so you'll be happy to hear that regardless of the type, your home security system will continue to run even when there's no power in your house.
These systems usually have low voltage which means they don't require a lot of power to work properly. More importantly, they also contain a large battery that will support the system if there is a power outage.
Besides home security systems which run on electricity, you can also get a solar-powered system. You can choose whether you will have just one device, such as an outdoor camera or you can have your entire home security system running on solar power. Keep in mind this option is more costly, but it's the best eco-friendly option there is.

Keep an Eye on Size
Some of the security companies will tell you that all the products are for everyone as they are very secure, but that's simply not true. There are numerous types and sizes of home security systems available on the market, but they can all be customized. Of course, this will cost you a bit more but it will provide you exactly the type of home security you need based on the size and layout of the house and the way you live.
For instance, if your house is really big, you will need a system that can handle a bigger amount of information and monitoring. On the other hand, if you live in a smaller apartment, you will be protected well enough with a smaller home security system.
Don't Worry About the Price
You might think that the home security systems are crazy expensive, but you'll be glad to hear that's just an incorrect assumption. Home security systems can even be found for those who currently have a tight budget. Those who don't have the money for an entire system can always choose something smaller like a burglar alarm system or a security camera for your front door.
If you have a sufficient amount of money to purchase a good home security system, you shouldn't even think about it. Those systems are advanced and they have additional features that will be very helpful for you in more situations than just theft.

Additional Tips When Buying a Home Security System:
– The installation process can be different from one home security system to another. A wireless system is the easiest one to install.
– Check if your home security system has an additional personal security feature like a bracelet where you can push a button and contact the emergency personnel. It's great for the elderly or those who live alone.
– When choosing a service provider, make sure you choose the one that has modern, updated equipment.
– The monitoring location of your service provider should be closer to your home so if something unexpected occurs, they can get to your home in time.
– When you're offered additional services or devices, try to think twice if you actually need them.
– Check with insurance companies which of them offer a reduction on premiums for homeowners that have a home security system to save money.