June 11, 2015
Bring the Force to your phone/tablet with the Star Wars Lightsaber Touch Pen
by Shayne Rana

If the force is strong with you, and having anything and everything to do with Lucas' epic sci-fi saga makes you happy,you won't want to miss out on the truly awesome but quite redundant Star Wars Lightsaber Touch Pen for your smartphone or tablet.



Designed to essentially be a very funky looking stylus for your touchscreen enabled smart device, the Lightsaber Touch Pen is actually very similar to the Nintendo DS Lightsaber Stylus that are currently available via Amazon et al. There is one slight difference however, this one is actually able to detect how much pressure is being applied while using the Pen and light up! It features a silicone nib and also has a power button in case you like having the light on when doing whatever it is you would do with this device.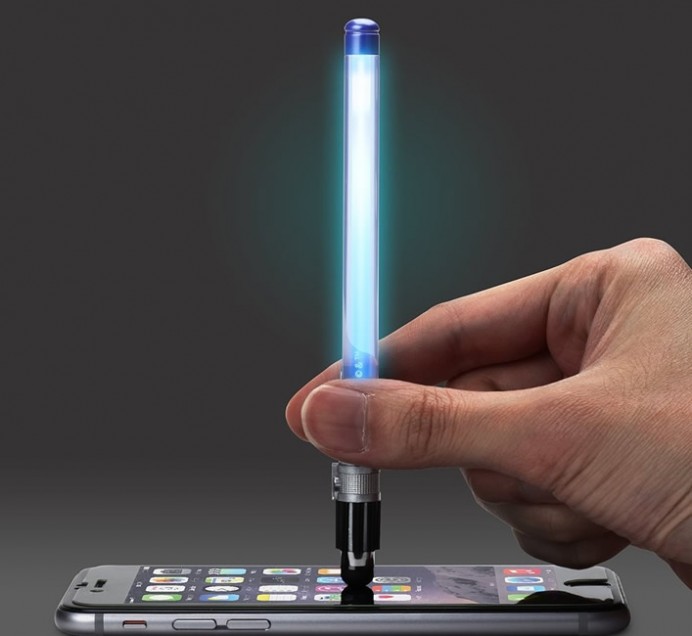 The Lightsaber Touch Pen will be available in two colors – red for bad ole Darth Vader fans, and Blue for the lighter side of the force, depicting Luke Skywalker's weapon of choice. Each weighs in at 14g and are priced at just $26 (3222 YEN). Although the days of the stylus are long since passed, the tool is still widely used by designers, digital artists and those who make intricate presentations etc from their mobile and tablet devices. And let's be honest, the simple novelty value of the devices make them a must have for any Star Wars fans.
[Via – Translate Google]