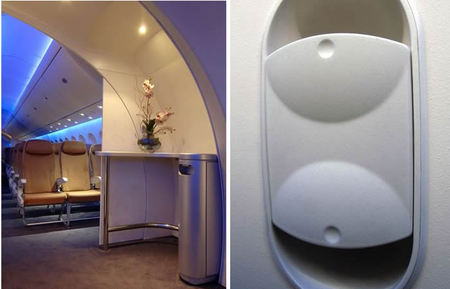 6 comments
July 9, 2007
Boeing unveils the new 787 Dreamliner Airplane
by deepa

787…..means 8th day of the 7th month in 2007 year. But it also signifies a turning point in the aviation history as Boeing rolled out its new, eagerly waitied 787 Dreamliner plane with a gala event on this day. They raised the curtain on its first fully assembled 787 at what may have been the biggest event of its kind staged and broadcast around the world. Thousands of people packed into the company's Everett assembly plant for the plane's extravagantly orchestrated premiere. The Dreamliner's interiors are designed by Seattle's Teague, a firm with a 60-year relationship with Boeing. The plane's entry features a soaring vaulted ceiling and a curvaceous, skylight-like overhead detail that gives a sense of space. "The idea is to welcome passengers to the airplane," says Teague Vice-President Ken Wood.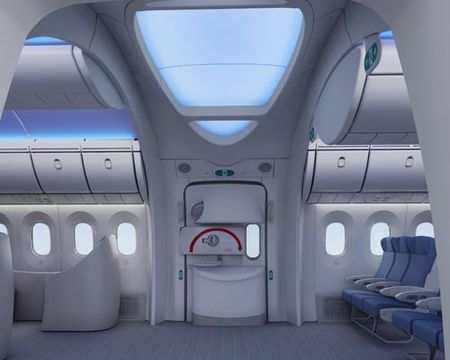 Roll over for more images…….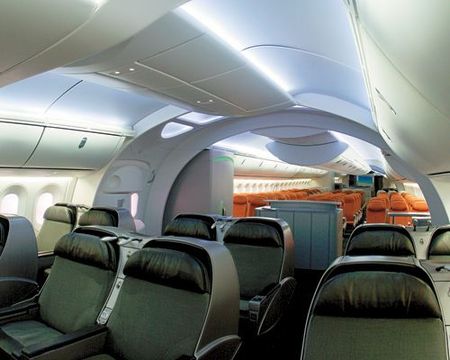 The cabin's soothing lighting, provided by LED lights, can be set to mimic dusk, dawn, or daylight effects. Eevry seat is designed such as to actually mean a 'window-seat'. Finally since your life is in the hands of the pilot and co-pilot, for their optimum confort, the Teague team designed the flight deck, to be harmonious with the sleek interior design of the rest of the plane and not just to have the generic, technical feel of most cockpits. Welcome the super efficient jet for the 21st century!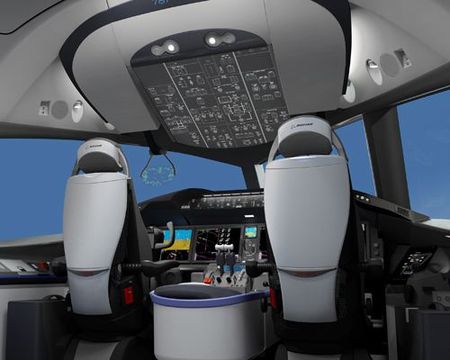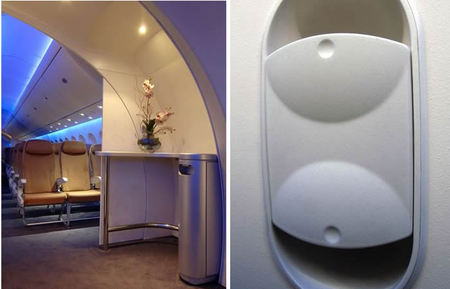 Via – Luxurylaunches