October 30, 2013
Bang & Olufsen announce three new BeoLab wireless WiSA compatible speakers with innovative designs
by Shayne Rana
When it comes to the luxury of sound, and no, that's not a typo, companies like Bang & Olufsen are usually at the top of the heap, king of the hill, A number one, to quote Mr. Sinatra. Their latest speaker collection, part of the Immaculate Wireless Sound Concept, BeoLab series features the company's unique design idiom as well as the new WiSA standard for multi-channel wireless audio. WiSA (Wireless Speaker and Sound Association) operates at the 5 GHz wireless U-NII frequency spectrum and is said to be completely unaffected by interference from other wireless networks using different frequencies. It's also combined with what the company says is a superior dedicated 24-bit, uncompressed audio quality digital sound engines and custom-made components that should be the very best way to deliver audio to your surroundings. All one needs to do is plug the active speakers into the mains in a room with any WiSA-compliant transmitter in order to link them wirelessly to your TV, Blu-ray player or set-top box. Three new BeoLab speaker sets have been announced in the series –


First up is the BeoLab 17 designed to be compact and in-obtrusive while still dishing out the kind of audio quality you've come to expect from the company. The speakers are design to be placed anywhere and look uber cool in their anodised aluminium cabinets. The specially designed floor stand hides the power cable very carefully so as to ensure that visual appeal of the speaker isn't compromised. They also come with desk stands and wall mounts depending on your requirement. The fabric used for the speaker's front can also be customized to your décor. It's available in Black, White, a Turquoise Blue and gray netting. The end cap is also available in White and black.

The next set is the BeoLab 18, another tribute to the company's articulate and exceptionally classy speaker design. Also made with aluminium and wood the BeoLab 18 has been crafted to deliver quality audio in a 180 degree horizontal arc. These also come with a floor stand with concealed connectors / power cable and wall mounts. Color options are available for the front lamella – the traditional solid oak, white and black.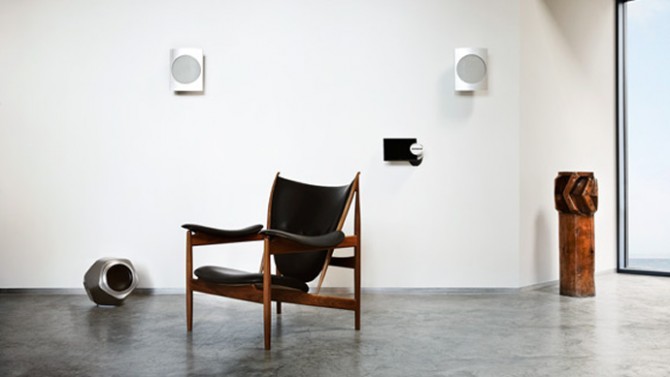 The BeoLab 19 bass unit is the perfect companion to any of B&O's new wireless set ups. It's 12-faced dodecahedron subwoofer design for looks very artistic and would fit in quite well with most chic home décor options. It features two 8 inch drivers operating in-phase to eliminate unwanted vibrations and housed in separate cabinets. The BeoLab 19 also comes with all the connectors required for non-wireless set ups as well. Each hole in the anodised aluminium ring is carefully drilled, one by one, a continuation of years of experience making speaker grills for BMW, Audi, AMG and Aston Martin

Lars Fredsgaard, Speaker Category Director at Bang & Olufsen says, "Our latest launch uses a robust wireless standard with enough bandwidth and channels to deliver a listening experience the way the artist intended it. Upgrading to premium sound – without downgrading your décor."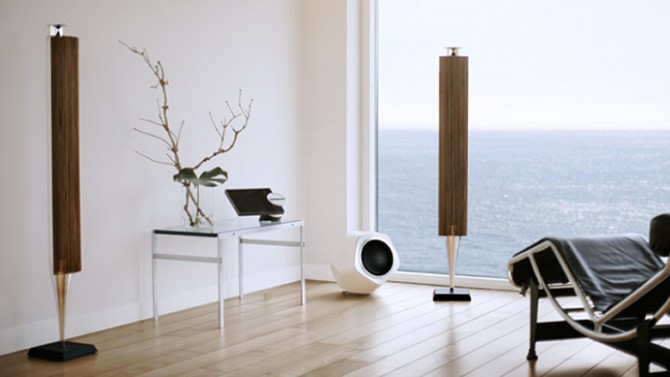 All three speakers come equipped with new sound engines that include thermal protection, Adaptive Bass Linearization and a room position switch, so they deliver crystal-clear definition whatever you play on them and wherever you place them.

All three wireless speakers will be available during the month of November at Bang & Olufsen stores worldwide and priced at $3,990 for the BeoLab 17, $6.590 for the BeoLab 18 with the BeoLab 19 coming in at $3.395. Great audio does not come cheap.
[Via – Bang-Olufsen]