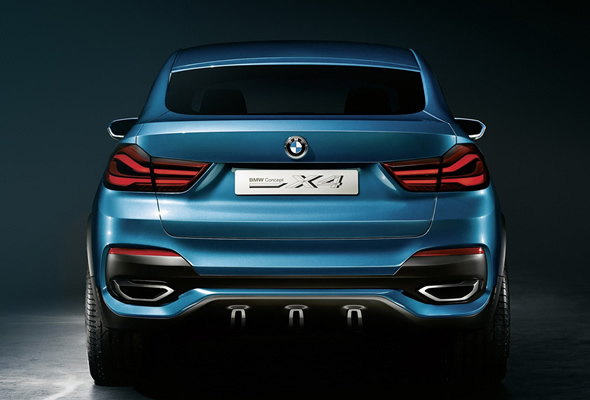 April 5, 2013
BMW X4 concept leaked and it looks stunning!
by Sayan Chakravarty
Finally we have a glimpse of the much awaited BMW X4 crossover that is scheduled to go into production by 2014. The pictures are that of an X4 concept which will be showcased at the Shanghai Motor Show in a couple of weeks, they were leaked by a Russian Auto blog. The production version is expected to be very similar to the concept except a few minor tweaks. The design of the X4 was well guarded unit now; we really had no clue about it, except that it might share its style with X6 crossover.


BMW SUV's aren't quite well-styled, X1 is plainly rubbish and the others in the X series line-up aren't lookers either. X6, which was launched in 2008, was the only one which looked a little aggressive. For the first time, it's safe to say, BMW has finally come up with a good looking SUV. We quite like it; it's anything but like its cousins. It has beautiful lines flowing smoothly all over its body. It even has a front and rear diffuser with chrome wings on the front bumper– WOW! It shares a lot of design elements with the 3 series sedan, more aggressive front are rear lights, and shares the famous stooping roof with the current X6 (though it had its own drawbacks). X4 measures the same length as the current X3 and will host the same engine line-up. All in all, it looks like a beautified version of X6 – and we like it!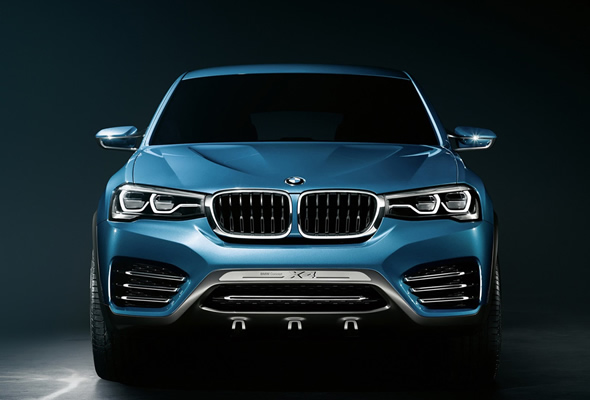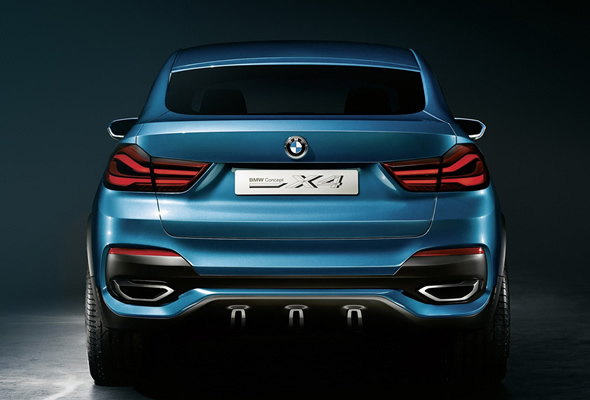 [Via – Autoblog]