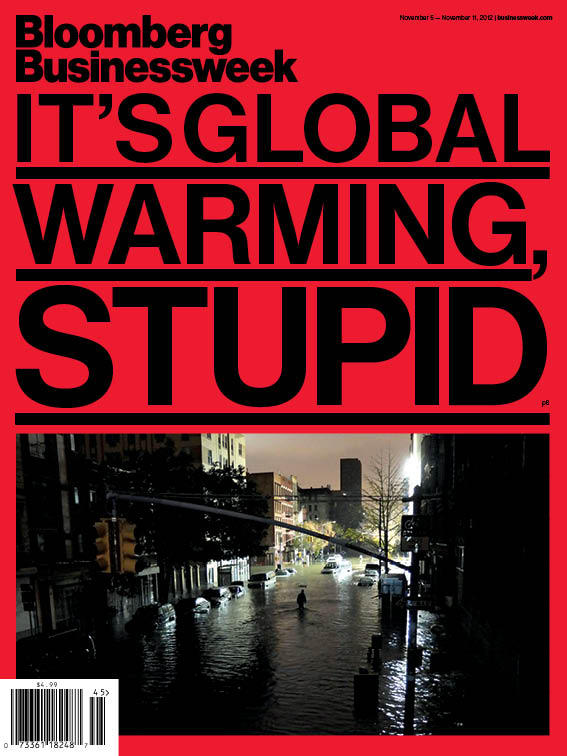 November 2, 2012
Bloomberg says – Its Global Warming, Stupid!
by dhiram
New York's Mayor waited for a day before hinting that climate change played a major role in superstorm Sandy, but the latest issue of Businessweek says that out loud.
"Our cover story this week may generate controversy, but only among the stupid," tweeted Bloomberg Businessweek editor Josh Tyrangiel.
[Gawker]