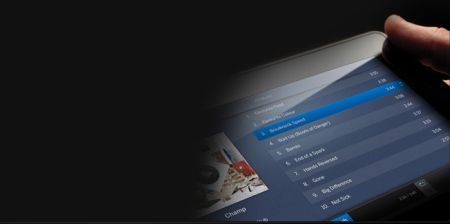 January 11, 2011
BlackBerry PlayBook Might not Do Well according to a Former RIM Exployee
by ruchi

This year's text extravaganza at CES was largely centered on tablets. And I do see people getting little tired of this hype. Here is a bit of news that will light up the interest in this area again. A former RIM executive by the name Raymond Reddy has suggested that the Blackberry PlayBook will get caught up in several unpleasant issues. He believes that this tablet will have something very close to a Death on Arrival Launch. I believe the choice of words does convey the gravity of problems here.

According to sources, the main concerns here are timing, developer support and the platform's reliance on tethering with BlackBerry phones. Also the launch of the device is going to be jeopardized owing to the makers having difficulties with respect to porting and tweaking the QNX operating system. Also RIM doesn't seem to have an impressive number of apps for the launch which could be a major turn off as iPad and Android run tablets have apps mushrooming like every single day. Lastly, it needs to be tethered to a Blackberry phone to have access to certain functionality which makes things more tedious.
Blackberry PlayBook is expected to launch in later part of this quarter and this kind of news is surely going to dampen the pre-release excitement. Also the folks at BGR acknowledge receipt of an email by Raymond Reddy which suggests that they have misinterpreted his words and he never (blatantly) said that the device is not going to succeed. Well, that's embarrassing. I hope this doesn't end up in a messy legal battle between Reddy and RIM.