October 4, 2011
Bizzare use of Macbook Air: Chinese fanboy uses his Apple laptop to cut veggies
by ruchi
We have seen a lot of apps and accessories in the past that fuel the 'can-do-anything' quotient of Apple products. Here is Chinese fanboy that is taking his culinary skills and love for Macbook Air to a whole new different level. He seems to have shunned the knife here and is actually using the relatively sharp edges of the laptop to chop and peel his ingredients. Check out the images after the jump to see how the guy managed to substitute a knife with his Macbook.


"Work is boring. It is time to put the laptop for some better use."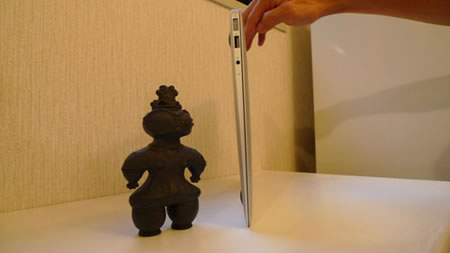 He simply adores the sleek chassis of Macbook Air here. Nothing more.


Picking up the right ingredients to for the best Apple fanboy meal of the decade


He can never seem to get enough of his iPhone


Home-bound 🙂


Who needs the mundane knife when I have the power of my Macbook Air. Cutting mushrooms couldn't get easier.


iPhone works better with baby corns.


Cabbage was a bit of a challenge, but probably worth it


Peeling carrots


Peeling was easy but he decided to switch for a knife for chopping.


Here comes the Pork


Tiny shrimps look good too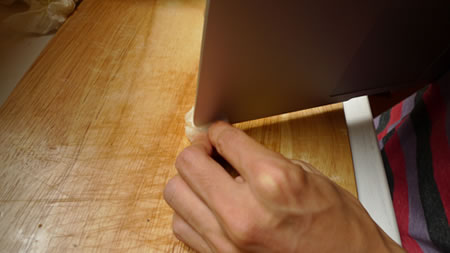 Scallops were easy-peasy


And Finally… the much-awaited star of the meal… The Apple


Cooking begins


bon appétit folks!
[Mochrom]