December 15, 2010
Better dimming with LG's latest Nano LCD TV
by Shalu Pillai

The race for the bigger, slimmer and brighter continues as LG released a teaser of its new, high-end LED-based LCD TVs, the LW9500 and LW7700 series. The series will be branded under a new "Nano" moniker, which it says refers to improved local-dimming LED technology. According to a release issued by the company: "An extremely thin film printed with a proprietary light dispersion pattern combined with a full array of LEDs disperses light more evenly across the screen, creating pictures that are brighter and more uniform than conventional edge-lit LED sets. LG hopes that its Nano LED technology will combine the advantages of edge-lit and back-lit LED displays while eliminating their disadvantages.

Both of the new series have a similar thin-bezel design to the LX9500, putting maximum picture area into minimum cabinet, and have slimmed down the cabinet depth to "less than one inch" according to the company. The former boasts a 480Hz refresh rate, while the latter has a 240Hz refresh rate. Both can deliver 3D images and incorporates numerous picture controls for 3D, as well as a 2D-to-3D conversion system. They'll also offer the company's revamped Internet TV platform.
Screen sizes range from 47 to 60 inches. Pricing and availability have not been announced yet.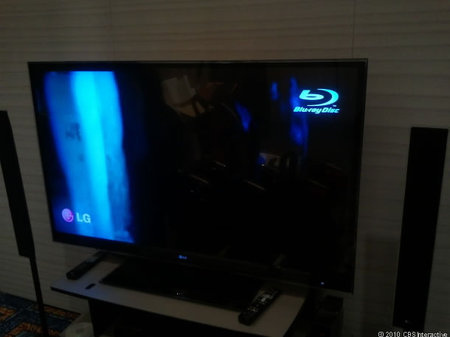 [CNET]