October 30, 2014
The best Laptops of 2014
by Dhiram Shah
With so many brands and models out there, buying a laptop that suits your needs and budget can be overwhelming. Here we review 3 of the best and latest laptops to help you make the right decision before purchase.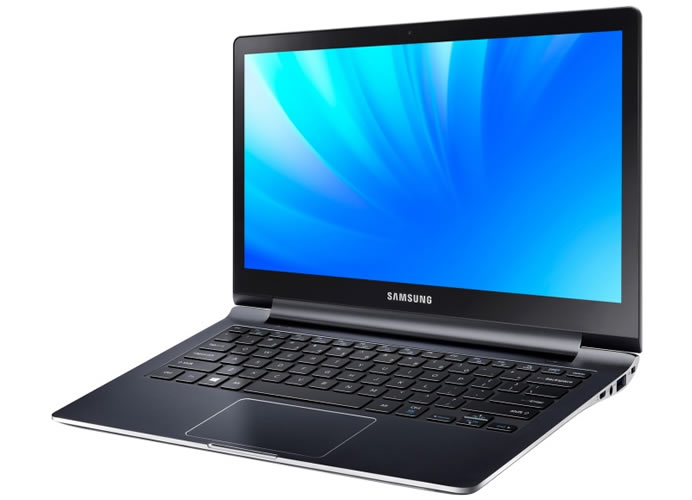 Samsung ATIV Book 9 Plus NP940 – Svelte design
The Book 9 Plus is just one of the cutting edge range of Samsung laptops available from Tesco. It's sleek and exquisite in design; even though the laptop is 13.3-inch, it is only 0.54 inches thick. If you want a slender, lightweight and portable laptop, the Book 9 Plus is worth every penny. The 128GB solid-state drive allows you to start up and shut down at lightning speed.
The gorgeous 3200 X 1800 high-resolution display is a sight to behold; with the Quad HD+ touchscreen 2.8 times sharper than Full HD, you can enjoy less glare, better text clarity and content. The built-in sensor automatically adjusts the screen to reflect the light conditions. The island-style keyboard is fully backlit and feels great under the fingertips.
For those who use their computer on the go, don't worry; the Book 9 Plus offers a long battery life of up to 7.5 hours. Samsung preloads programs such as HomeSync Lite to the laptop enabling users to connect and share contents between their Samsung Galaxy devices and the laptop.
Acer Aspire S3-392G – Value for money
The newest offering from Acer is a stylish Ultrabook at an attractive price of about $1390. Measuring only 18mm thick and weighing in at 1.65kg; it's a slim laptop to carry around that packs a punch.
This 13.3-inch laptop has a touch-sensitive HD screen, capable of heavy processing and gaming. Its 1920 X 1080 resolution make it perfect for streaming video, or viewing large spreadsheets. The high-quality IPS display produces bright image with viewing angles close to 180 degrees and is well suited for both business and classroom presentations.
Acer Aspire S3-392G has 2 USB 3.0 ports, one USD 2.0 port and a mini DisplayPort. Users can take advantage of the provided adapter to extend the connectivity of their laptop via the mini DisplayPort as well as connecting the laptop to a monitor using the HDMI interface. However, there is no Ethernet interface for connecting to a wired network.
HP Spectre 13 x2 – A hybrid
The HP Spectre 13 x2 is a tablet-laptop hybrid; a detachable device that you can pull off its keyboard base; it becomes a thin and light tablet once separated. The touchscreen has a resolution of 1920 X 1080 pixels and delivers sharp images. The large 13-inch display makes it stand out from other hybrids with smaller screens. There is still a lot of consumer speculation about the advantages and disadvantages of these hybrid machines.
The advantages however, are clear to see; easily transportable, simply slip the tablet into a messenger bag and use it as a portable device for note-taking, watching movies or reading an e-book while on the move. The touchpad with its smooth and glass-like surface enables precise and sensitive control. The Spectre has an elegant look with its matte dark grey and aluminium case.
The perfect laptop for you will depend on the features you need and your budget. Those who spend plenty of time on the road may prefer an Ultrabook. Those who need a laptop for watching movies may need a bright and large screen. Read the reviews carefully before you make your decision.