January 30, 2014
Wisconsin's fishermen get their 12-pack of beer delivered from the sky
by Sayan Chakravarty
How would like if you run out of beer and your next six-pack is delivered by a drone? That's a pretty neat idea, ain't it? A video has appeared on the YouTube featuring a drone delivering a 12-pack of beer to ice fishers on a frozen lake that has caught everyone's attention. Meet the Lakemaid Beer Drone, a creation of Wisconsin-based Lakemaid Beers which is testing a drone delivery system that caters to fishermen isolated miles away from the nearest liquor store. The microbrewery isn't the first to try the idea of drone delivery agents; in 2013 we saw quite a few companies across the globe mulling over the idea and testing its feasibility. Dominos' Domicopter was the first that shot into fame by trying out the idea, which was followed by an Australian startup Flirtey along with Zookal delivering books, and also a Sushi chain in London by the name of Yo! Sushi that tested delivering sushi using drones. But Amazon's recent announcement around drone delivery captured the world's attention better than any of the rest. In fact, Amazon's decision to venture into drone delivery inspired the owner of Lakemain Beer, Jack Supple, to try something similar.

Lakemaid Beer recently launched its new Lakemaid Frosty Winter Lager, a beer perfect for ice fishing season and the microbrewery turned to new technology to cater of its thirsty customers. According to Jack Supple, Amazon faces a lot of obstacles including dense urban locations, and unlike the ecommerce giant, Lakemaid Beer tested the drones on vast, wide-open frozen lakes free of trees and power lines and got encouraging results.
The tiny liquor store that takes orders to deliver beer using drones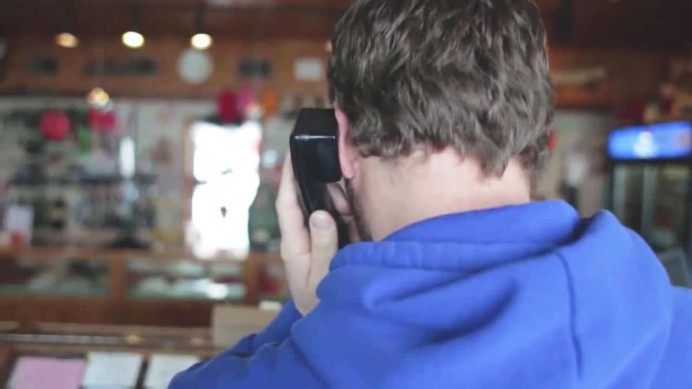 Store attendant taking down an order from a customer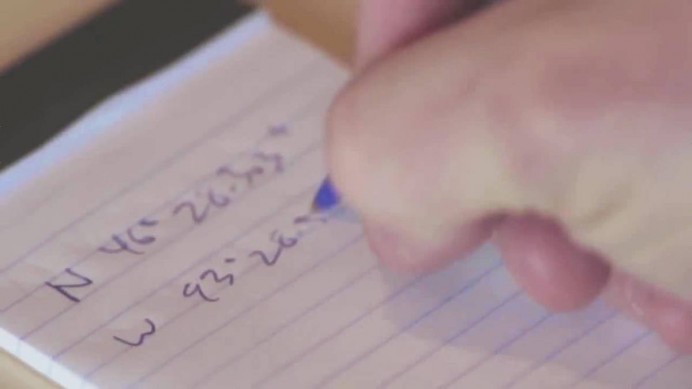 Attendant noting down the GPS coordinates of the customer's location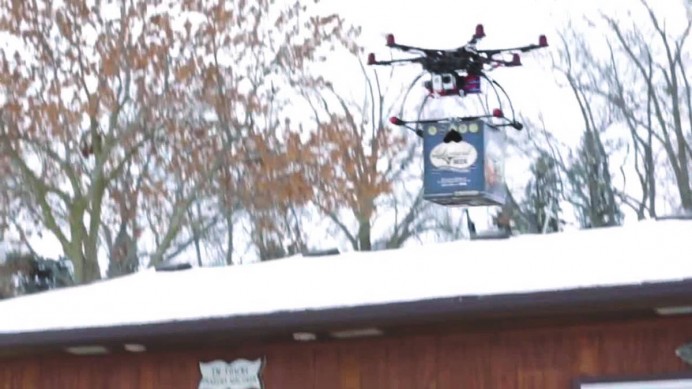 The drone leaving the liquor store with the 12-pack of Lakemaid Frosty Winter Larger
The Lakemaid Beer Drone flying over the frozen ice with the 12-pack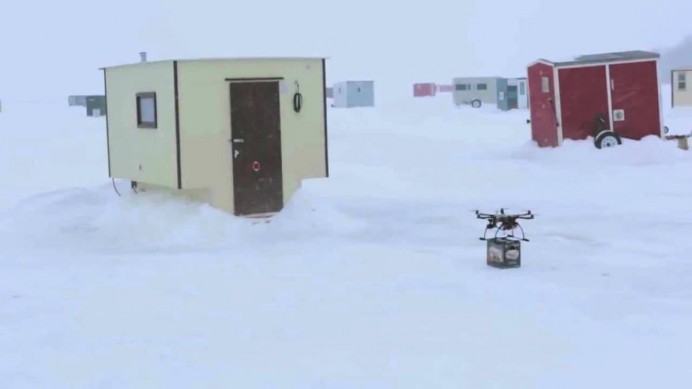 The drone arriving at the marked coordinates
Drone leaves behind the 12-pack and flies back to the liquor store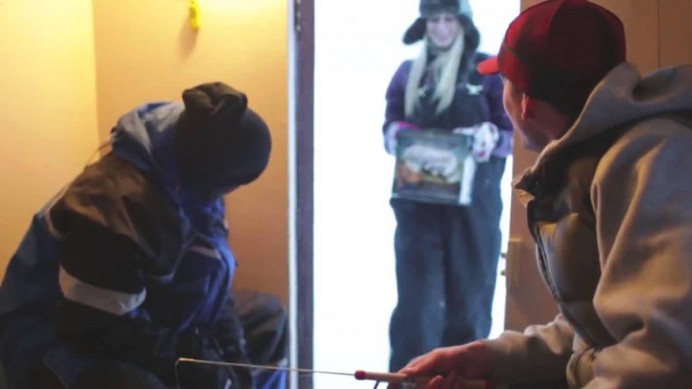 The customer picks up the 12-pack and enjoys the beer without having to go all the way to the liquor store
Sadly, as of now the Federal Aviation Administration (FAA) has put the plans on the ice by stopping Lakemaid Beer from using drones to deliver beer citing policy issues. As of now, FAA does not allow drones to be used for commercial practices including delivery system. Check out the video after the jump which was posted by the company, and we really hope FAA eases of the policies soon for this kick-ass idea to commercially kick-off!