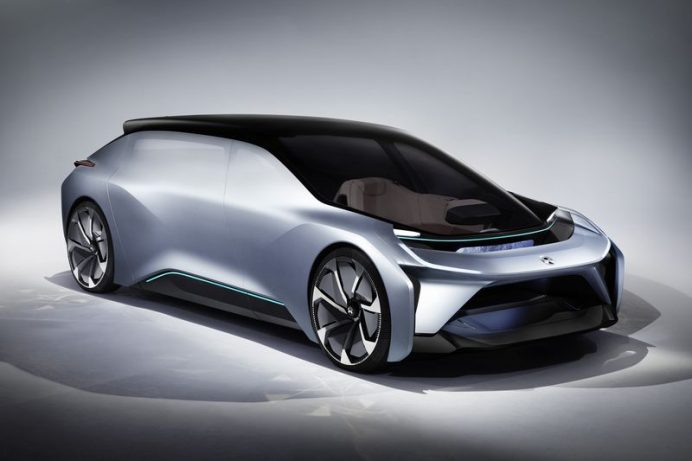 March 15, 2017
Autonomous 'living room on wheels' coming up in the next three years, thanks to Chinese start-up Nio
by Shilpa Chatterjee

As automakers across the globe are going all out to develop new autonomous electric vehicles, Nio, a Chinese start-up making electric racing cars and producing the NextEV vehicles for Formula E racing, decided to catch up. The company, founded by Chinese entrepreneur William Li, recently announced plans of introducing a fully autonomous electric car in US markets in the next three years.



This announcement of their plans to launch a prototype of the vehicle called Eve, was made at the South by Southwest tech conference in Texas. This new vehicle will most likely be in competition with premium category cars from Tesla and other similar brands, including Faraday Future – another Chinese-sponsored start-up.
Nio has offices in Silicon Valley, China, and Europe, and has over 2,000 employees in various locations. The company also has an autonomous vehicle testing permit for California. Nio has raised capital from Sequoia Capital, TPG Capital, Lenovo, Tencent, and Singapore-based Temasek Holdings.
In a company statement, it was revealed that the special electric car will be akin to a 'Robot on wheels' and a 'Digital companion'. Nio further said that the vehicle will be equipped with an artificial intelligence engine, boast of an intuitive human interface, and offer visual as well as verbal connections within the car and with the external world as well. Nomi, the car's AI, uses the car's active glass to provide new types of entertainment and also offer augmented vision for the car's occupants.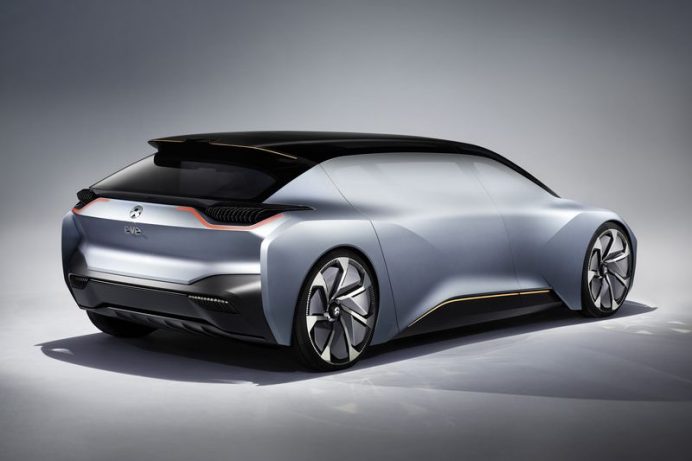 With this luxury car, Nio wants to offer an all-encompassing user experience and create holistic consumer engagement. With a fold out table and rear seats that can recline to form a bed, the vehicle's design would be more like a living room and less like a typical vehicle. Kris Tomasson, Nio's VP for design, said that the car will be designed like a living space for up to six passengers, and may also have space for a driver. The car will have optimized door cuts, eliminating conventional A and B pillars of car design. A wide forward-sliding door would serve as the access point into the luxurious and comfortable car interior. Certain other details will be subject to US regulations, Tomasson confirmed. Also, he expects the vehicle to be capable of rendering level four autonomy, the highest level that has been designated for self-driving.


In 2016, NextEV launched a hypercar christened the EP9 (first NIO brand model under the NextEV banner) worth a whopping USD 1.2 million. This car put the likes of Ferrari, Pagani and Mercedes to shame with a fresh lap record around the Nürburgring circuit, with its capability to go from zero to 62 mph in 2.7 seconds flat without any tailpipe emissions. The diffuser runs the car's entire length thus improving downforce, and it also boasts of a three-positioning pivoting active rear wing. In addition, it takes all of eight minutes to eject and replace the two battery stacks from the vehicle's sills. Only six will be built with an undisclosed British partner and all will go to those who have invested in the brand.


Kris Tomasson said that the details on pricing, driving range between charges of the new car, and the place of manufacture are not known to him yet.
[Via:Theverge]