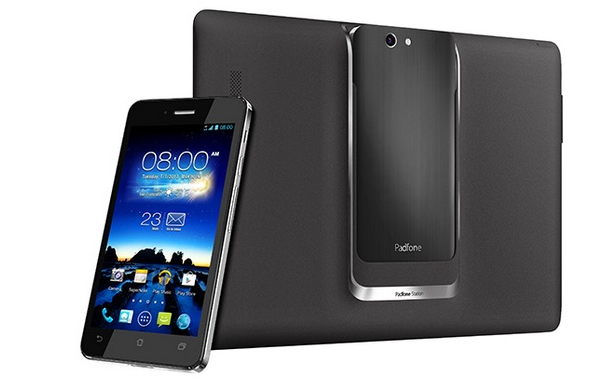 February 26, 2013
Asus unveils the new tablet-cum-smartphone, the Padfone Infinity!
by Gavril Mankoo
Asus is well on its way to revolutionizing the tablet and smartphone industry. The manufacturer recently unveiled the Asus Padfone Infinity, a device made up of a 5-inch, 1080p 4G LTE phone that docks into a 10.1-inch tablet with a 1080p display! Sporting an aluminum alloy body with brushed metal finish, this fantastic device packs a quad-core 1.7GHz Quadlcomm Snapdragon 600 processor with Adreno 320 graphics.


And that's not all! The device also includes RAM worth 2GB! While the phone comes with a 2,400mAh non-removable battery and runs on Android 4.2 Jelly Bean, the 10-inch tablet chassis sports a 5,000mAh battery and is powered by the phone itself. The tablet does not work as a standalone device. The Padfone Infinity will be available in 32GB or 64GB options and will be priced at $1,200 upwards.