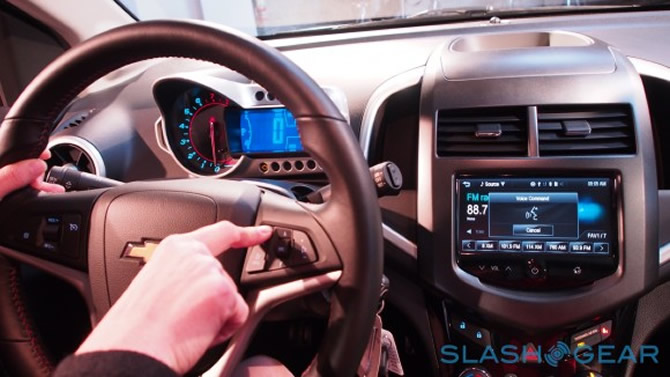 November 7, 2013
Apple's 'iOS in the Car' to be in 50% of infotainment systems by 2018
by Sayan Chakravarty
It just took a little over a decade for Apple to conquer the technology industry. From the iPod launched back in 2001 to the iPad which made a debut in 2010, the company has not only struck gold with almost all its products but completely transform the tech landscape. All though Apple smartwatch is the most anticipate product currently but according to reports, the tech giant is quietly eyeing to take over another industry. Market research firm ABI Research recently reported that Apple is looking to strengthen its foothold in the Auto industry in the coming few years.


Apple CEO Tim Cook unveiled the iOS in the Car integration this year at the WWDC and called it "very, very important" and a "key focus" for the company going forward. The iOS in the Car user interface links Apple's iOS 7 with vehicle's own infotainment systems to provide an optimized interface for messaging, navigation and music via a smartphone. It's expected to be launched by 2014 and according to the report by ABI Research half of all vehicle infotainment systems capable of smartphone-integration will use Apple's upcoming "iOS in the Car" by 2018. The research firm anticipates smartphone-integration in infotainment systems will grow quite a bit in the next five years, hitting a total of 35.1-million across the globe. A large portion of these will be equipped with MirrorLink systems (43.6-percent), but that Apple will ultimately trump this, with its iOS in the Car reaching 49.8-percent by 2018.
The seamless user interface of iOS is definitely one of its strongest selling points and everybody more or less agrees that even best of the luxury cars have unimpressive infotainment systems. Linking the two will only be a positive way forward benefitting everybody.
[Via – Slashgear]