September 11, 2013
The iPhone 5S cometh in Gold Glory, 64-Bit processing power and Touch ID super security
by Shayne Rana
Its that season again when Apple decides it's time for you to be impressed and spend your hard earned cash on yet another iPhone. Only this year, the Cupertino based tech mogul has launched 2 new handsets at one event, a first for them. So without further ado, please say hello to the iPhone 5S and 5C smartphones. There have been plenty of rumors about both devices so no one can say they were pleasantly or otherwise surprised. According to Apple – the iPhone 5s not just a product of what's technologically possible, but what's technologically useful. It's not just what's next. But what should be next. It's their most forward thinking smartphone yet and while I don't believe that to be true there's plenty to love about the iPhone 5S.


Retaining most of the external specifications of its predecessor viz. shape, 7.6mm in depth, 8MP camera and still toting the same old 4 inch Retina (640 x 1136 pixels, 326 ppi) display, not a millimetre larger, the iPhone 5S may look the same but is certainly better. For starters, the traditional Home button has indeed been replaced with a Sapphire Crystal covered biometric fingerprint scanner for security which has been dubbed Touch ID. This system is not only state of the art for simply unlocking the handset but also allows you to use it as a sanction off for purchases from the App Store etc. What I personally love about this system is, according to Apple, you're fingerprint data is not stored on any Apple or iCloud server but on the all new A7 processor under the hood. The only down side to this system is if your wife or someone else needs to access the handset in your absence, they're not going to be able to. After all, we don't all work for some clandestine government agency that thrives on being super secure right.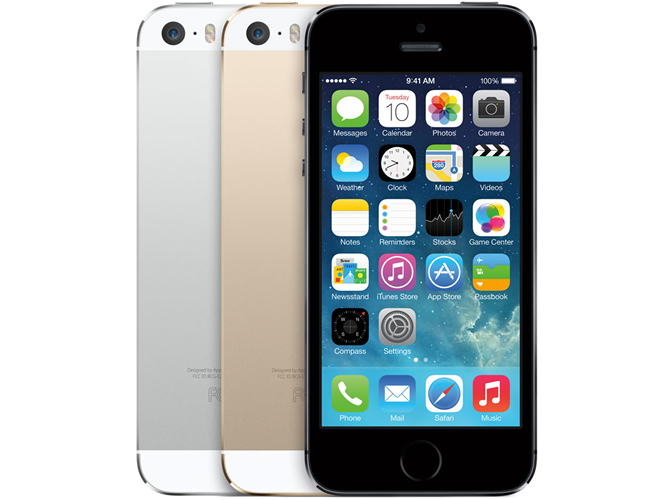 Speaking of processors, the 5S has a new one of course, the A7 as I mentioned. This is a first for the mobile industry as the A7 processor is the only one that gives 64-bit processing power to a smartphone. It's twice as fast as the older A6 chip in terms of both CPU and GPU performance. Of course to actually notice the speed difference you'd need to be able to move just as fast or actually be The Flash. Suffice to say, this was simply an inevitable upgrade as all companies need to create faster chips and push the boundaries of processing capabilities. Do you need it, not really. But do you still want it, hell yeah!

That's not all, the A7 chip is accompanied by a new M7 coprocessor that's designed to take a load off by focusing on motion data from the accelerometer, gyroscope and compass when used with fitness apps etc. This will help conserve battery as this chip will independently keep the phone well informed of surroundings to reduce the load on the battery. Think of it as a M7 Robin to the A7 Batman.

Next up is the 8MP camera. Although one could easily assume that the company hasn't upgraded this feature since the last iteration, that would be incorrect. While the pixel count may have remained the same, the technology behind the camera has changed a bit. The new iSight camera has a few tweaks in both hardware (15% larger BSI sensor, aperture of f/2.2), Dual LEDs for the flash and software add-ons that most users have been craving. From new features like slow motion video capture to Continuous Burst Mode, True Tone Flash, Live Zoom for video, Auto Image Stabilization and photo filters to name a few, the iPhone now has a more wholesome smartphone camera feel to it. Even the front facing 1.2MP HD FaceTime camera has been tweaked for better low light performance.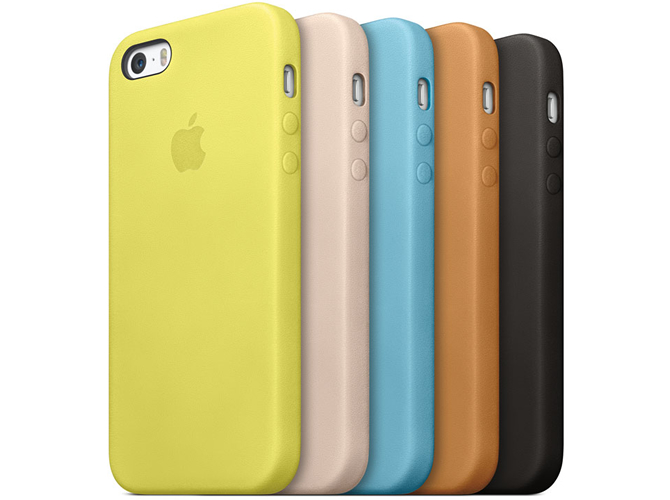 The new iPhone 5S also has support for about 13 LTE bands making a very well connected device. Other connectivity options include Wi-Fi with hot spot creation and Bluetooth 4.0, still no sign of IR (as is fast becoming a trend with Android), Wi-Fi direct or USB OTG. Although the press release or specs on the site doesn't mention NFC either, it's possible that it may however be part of the devices make up.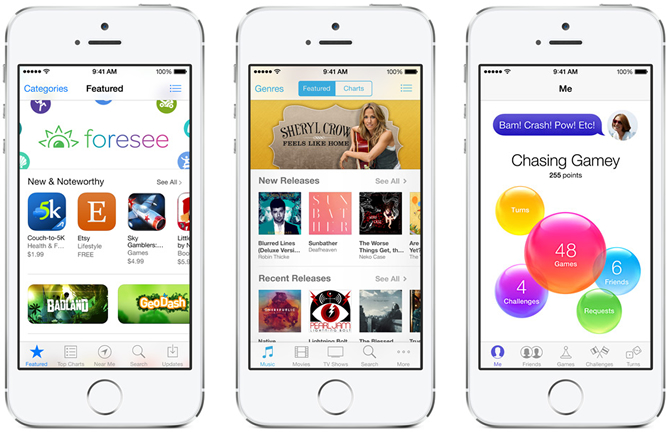 The iPhone 5S will of course ship with iOS 7 and all the goodies it brings to the table (love the new layout) and also include some enticing freebies as well – Pages, Keynote, Numbers, iMovie, iPhoto, Podcasts and iBooks, Passbook and others.


The all new Apple iPhone 5S will also be available in a gold edition along with the regular Space Gray and Silver models. It's priced at $199 (16GB), $299 (32GB) and $399 (64GB) with contracts. Unlocked devices are naturally more expensive – $649 (16GB), $749 (32GB) and $849 (64GB). The luxurious new cases designed for the devices made of soft leather with a matching micro-fibre interior will be available in beige, black, blue, brown, yellow and red for an additional $39. US, Australia, Canada, China, France, Germany, Hong Kong, Japan, Puerto Rico, Singapore and the UK can expect it to hit stores on September 20 while Apple says the rest will have to wait a little longer.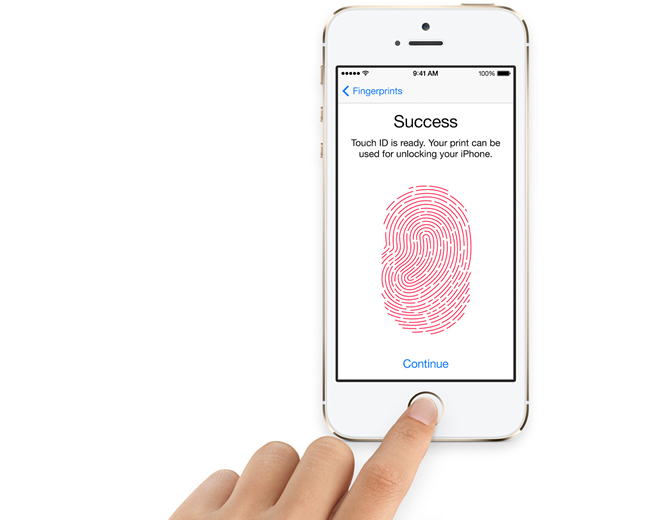 So to sum it up, the iPhone 5S is very much what we'd expected from Apple as an upgrade. It's a tad disappointing that there have been no significant upgrades in design other than the inclusion of the Touch ID sensor. I would have loved to see a lightly larger display, but I'm willing to concede to the old adage – if it ain't broke, don't fix it. And there's very little about the iPhone (other than the price) that needs to be fixed.