September 11, 2013
iPhone 5C, the most colorful iPhone yet
by Shayne Rana
At a recent event Apple launched their funkier iPhone 5C along with the higher-end 5S. This is Apple's most colorful advance in their mobile range following the many color variants available with their iPod series. But finally Apple seems to have given in to public demand for a slightly cheaper iPhone with a colorful outreach instead of the always prim and proper, elegantly styled form the company has adopted in the last few of years.


The 5C is a slightly different iPhone compared to what we've gotten used to. For one thing, it's thicker (9mm in depth) than its sexier predecessor i.e. the iPhone 5. For this iteration of the popular handset, Apple has gone with a steel frame reinforced hard-coated polycarbonate unibody where the frame also doubles up as the multiband antenna. So if you're worried about the 5C not being as sturdy as those that came before, you can stop now. The unibody shell will now be available in a range of colors like – White, Blue, Green, Yellow, Pink which adds so much more flavor to the device. This one also retains the 4 inch Retina display sporting a 640 x 1136 pixel resolution @326ppi which means thankfully there will be no loss of quality on the screen but no larger display either.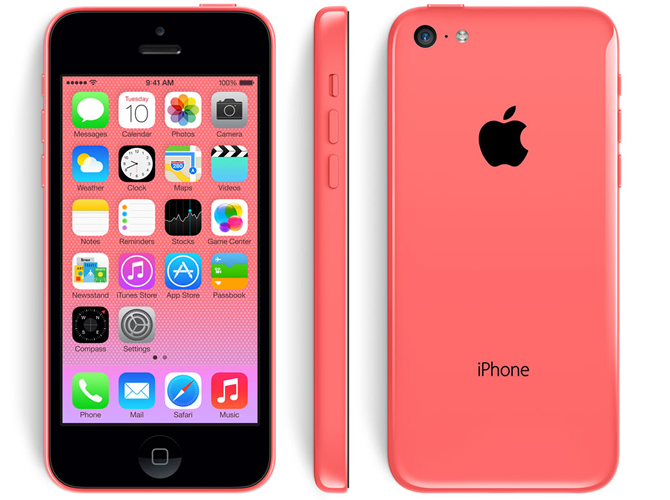 The iPhone 5's A6 chip (1GB RAM) is what runs the 5C as well what makes it just as fast and slick and is also designed to offer at least 10 hours of talk time on 3G. Like the 5S, the 5C also supports up to 13 LTE bands, features Bluetooth 2.0 etc. and lacks all the other connectivity features one would find in a high end Android smartphone these days, like NFC (not yet confirmed), Infrared, Wi-Fi direct etc.

The 8MP iSight camera is pretty much the same as the iPhone 5's with a few added software updates like filters, 3X zoom for videos, etc. Nothing substantial and no real hardware upgrades like the 15% larger sensor on the higher end edition. A single LED will still have to suffice as the flash. Not that this diminishes the quality in any way as the iSight camera is still one of the better phone cameras in place. With the front facing HD camera, FaceTime calls will work without an issue and thanks to iOS7, you can make audio only calls over the FaceTime app as well. Apps like iPhoto, iMovie, Pages, Numbers and Keynote etc will be available for free.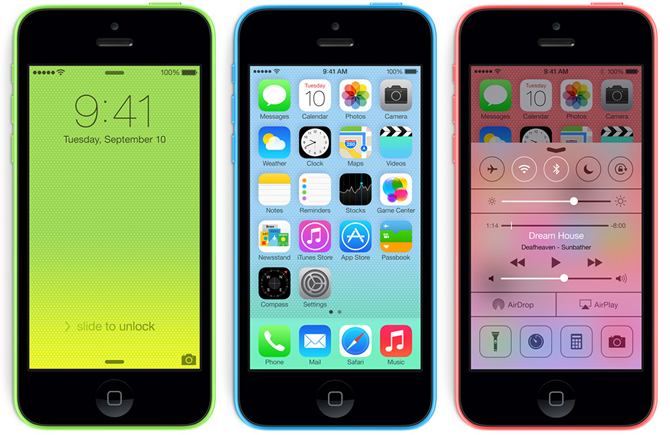 So yes, the iPhone 5C will be shipping with iOS7 as well and there's plenty to like there. Do keep in mind however, that although this is a "cheaper" iPhone, it's only cheaper than the 5S and none of the other iPhones that Apple has designed. With a price tag of $549 for the 16GB edition and $649 for 32GB, both unlocked and contract free, the iPhone 5C is still, very much, one of the more expensive smartphones out there in a general sense. With contracts the iPhone 5C will be available for $99 (16GB) and $199 (32GB). Customers can pre-order the 5C starting September 13 and the handset will hit stores in US, Australia, Canada, China, France, Germany, Hong Kong, Japan, Puerto Rico, Singapore and the UK on September 20 followed by the rest of the globe awhile later.

Specially designed cases for the 5C made of silicone with soft micro-fibre interiors will able be available for $29 and colors include blue, green, pink, yellow, black and white. These cases have open, circular sections so they can be mismatched with the 5C's already colorful body options.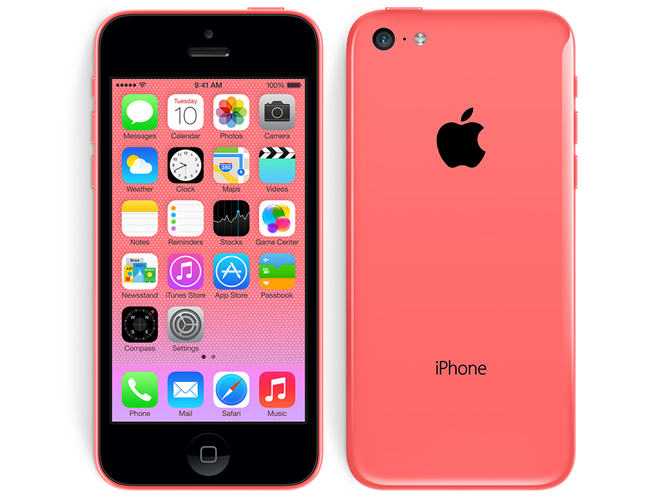 In essence, the 5C is just a 'funked' up version of the iPhone 5. It's the same handset in a different housing and a few tweaks. It's a good thing Apple seems to have decided to shut shop on the iPhone 5 in lieu of these two new models. However, I'd still like the option of buying the iPhone 5 simply because of its more business-like / professional styling. These colors are great for the youth but for those who want people to recognize the talent, I'd prefer sticking to traditions.