November 1, 2013
Top 10 Features of Android 4.4 KitKat
by Shayne Rana
Google has officially launched their latest iteration of the Android Operating System i.e. Version 4.4 aka KitKat. While we've known for sometime some of the goodies KitKat brings to the party, Google has manages to surprise everyone with a crunchy little chocolate covered tidbit. Among all of it's various additions to the OS that were showcased, the most important announcement was that KitKat, being the kind of easy to eat and share candybar, will be for everyone. Yes, everyone! According to their official blog post the company said that lower-end Android phones often couldn't benefit from more recent Android releases due to memory constraints. That's all about to change as Google has somehow managed to slim down Android's memory footprint by removing unnecessary background services and reducing the memory consumption of features that we use frequently. Android will now run comfortably on handsets that feature RAM as low as 512MB. And that's how they'll reach the next billion smartphone users.


It's pure genius not to mention kind of philanthropic to a large extent. This will certainly boost the sales of lower end devices that are a dime a dozen especially in the Asian markets. Users who couldn't afford higher-end devices but always craved the core Android features that came with them will now get a taste of what the other half have. This will also hopefully encourage all manufacturers to start rolling out 4.4 to their handsets. There's no real issue if the OS makers have re-hashed a major chunk of the OS to function smoothly on lower-end devices.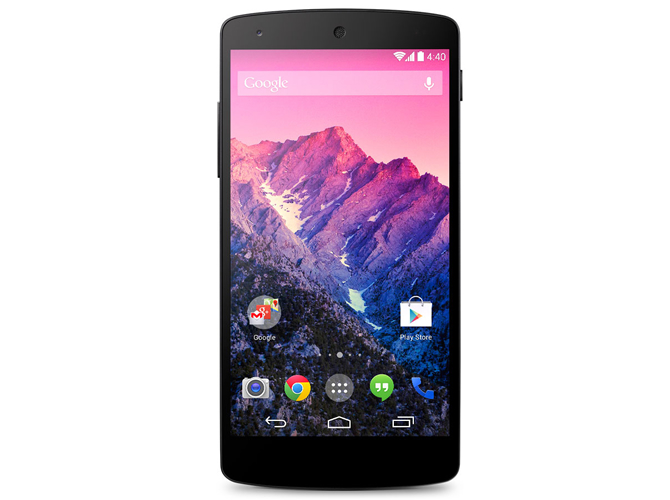 Their 4.4 KitKat update is designed to deliver a smarter, more immersive and engaging smartphone experience. While some of the new features are minor tweaks to what we already have on stock 4.3 Jelly Bean, a couple are new. Here are a few of the one's we thought were worth mentioning –

1 – The Google Play Music player now gives you full screen album art on your lock screen or while streaming to Chromecast.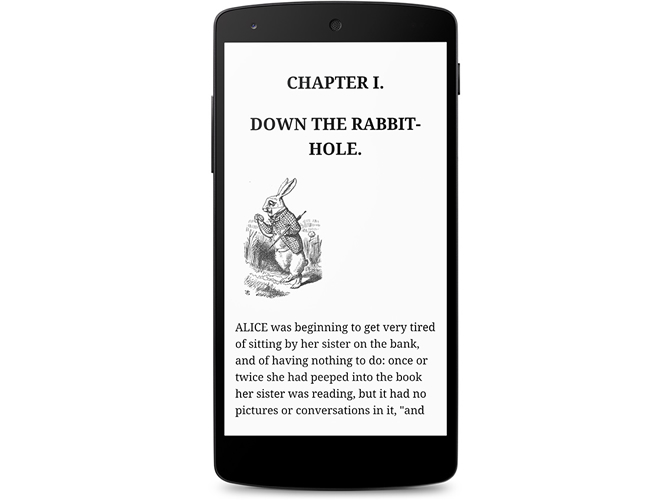 2 – Immersive mode hides all messy formatting tools and menus from view while reading books, watching videos or playing games and are all easily accessible with a quick tap to the edge of the screen.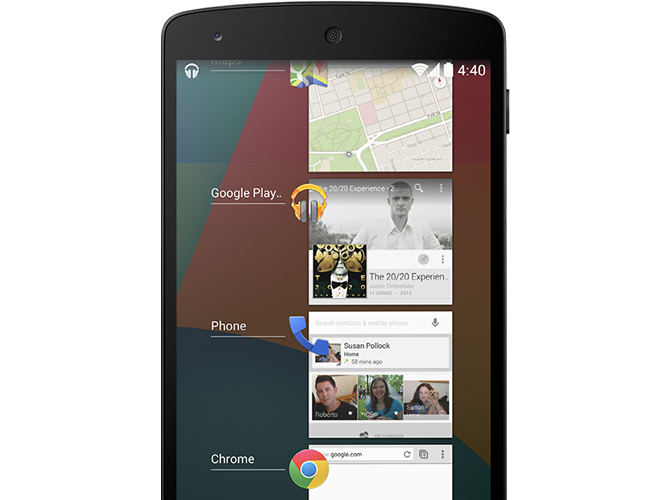 3 – 4.4 has been created to maximize system performance and enhance overall multitasking capabilities. This update optimizes memory and improves touchscreen response time and accuracy as well.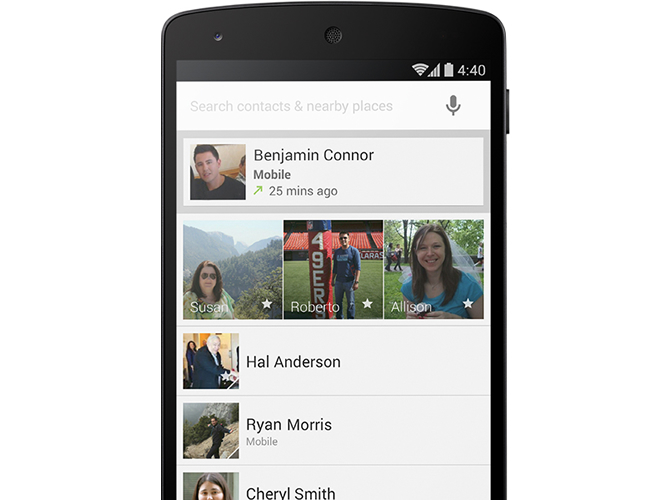 4 – The new phone app style prioritizes contacts based on frequent calls and also lets you search for nearby places and businesses, your contacts, or people in your Google Apps domain.

5 – Even the caller ID has been beefed up to include online searches for unknown numbers for matches from businesses with a local listing on Google Maps.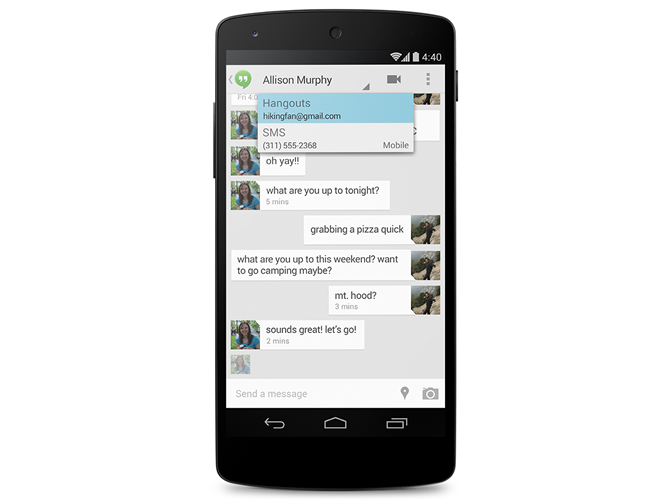 6 – Hangouts is now your one-place-for all notification center. It will house MMS, SMS, Chats, video calls etc. and now also let's you share your location (very handy) and send animated GIFs.

7 – Google Cloud print will let you print documents etc. directly from your phone to any printers that's hooked up to the service. HP and other manufacturers already have apps available on the Play Store.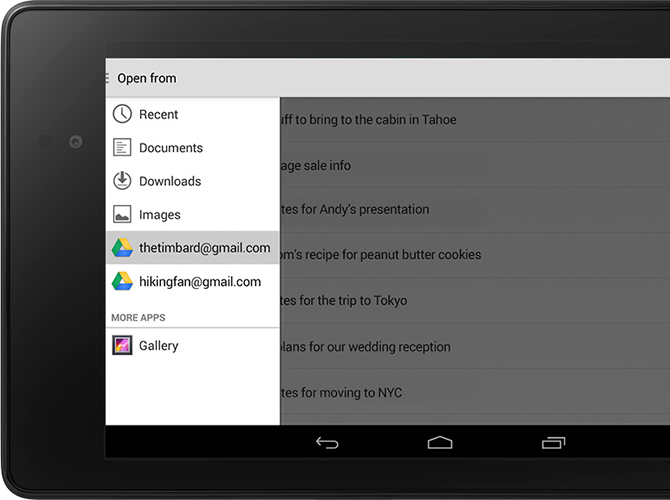 8 – You can now save or access any files using apps like QuickOffice via your Google Drive accounts.
9 – 4.4 now adds support for enhanced Bluetooth capability – Message Access Profile (MAP) – that gives you better access to your phone via your vehicle's built-in Bluetooth set up. This allows the device to exchange messages and details with your vehicle in a more seamless manner.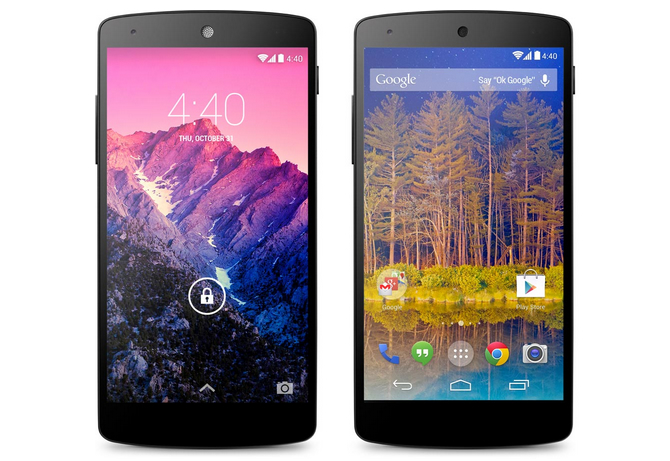 10 – Wallpapers now fully extend to cover the entire display i.e. they will continue past the notification tray and system buttons.

There are other minor tweaks like more Emoji icons from the keyboard and others which you can check out here. The newly launched Nexus 5 will be shipping with KitKat and we can expect the update roll out for older devices like the Nexus 4, 7, 10, Samsung Galaxy S4 and HTC One Google Play edition devices in the coming weeks. Developers should check out these tips on Android 4.4 KitKat –