July 22, 2013
An iPhone 6 concept that we'd love to see become a reality
by Shayne Rana
So the iPhone concepts have been around since the first generation model. They've been whacky, futuristic, sublime, drool worthy and in this most recent case, quite realistic. From the various concepts I've seen making the rounds in anticipation of the iPhone 6, this one seems like the one I'd love to see actually make it to the real world, and truth be told, it's the most realistic, possibly do-able concept yet. Take a look –


Apple rumors have been talking about a sort of curved type, wrapped style display that would make an edge-less option possible. This concept art simplifies the solution by doing away with any sort of bezel and simply tapering the display around the edge very neatly.

This will not interfere with the switches or volume rocker on the side at all.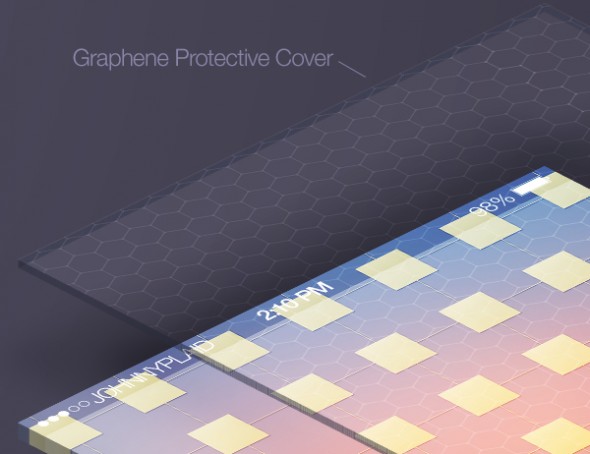 The biggest issue these days with touchscreen phones is protecting the screen itself. So far Apple's done a pretty decent job and Gorilla Glass 3 is pretty good but what if Apple used a Graphene sheet over the retina display? It doesn't get any more indestructible than that.

The concept also takes into account 'Accidental Gestures'. Thanks to sensors built into the sides of the handset, your grip will be recognised and gestures you would not normally use on a smartphone would simply be nullified and ignored.

With an aluminium-Carbon fibre body the handset would also be 60% stronger, not to mention lighter making it a truly hardcore device.

No Home Button on this concept design! The bottom layer below the screen would simply be touch sensitive as well with all kinds of nifty gesture support.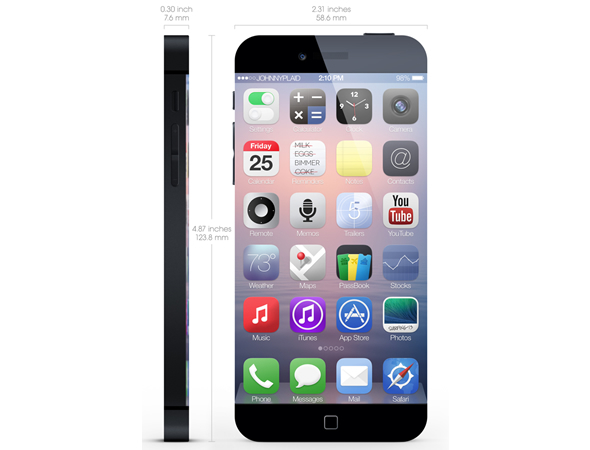 All of this in the sweet iPhone 5 styled slick design form makes for a seriously awesome smartphone.
And here are the estimated prices –

Then things start to get a little over the top with the features of this otherwise awesome concept – the inclusion of a 20 MP camera and front facing 8MP Facetime camera, two 2.8GHz Quad Core A7 Processors and 4GB of RAM and an iPhone 6 Mini etc. I was with you up to that point and it sort went down hill from there. But all said and done, this idea does seem like something Apple could wrap their heads around. Let's just hope that as great as these images are, Apple goes one step ahead. Its juts a matter of time before all is revealed.
[Via – Behance]