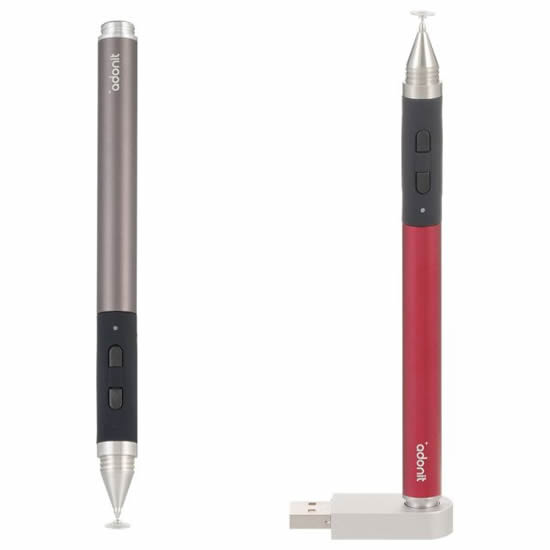 August 3, 2012
Adonit unveils Jot Touch pressure-sensitive Bluetooth stylus for iOS
by bharat
Yes, there are a plethora of styluses available for the iOS out there, but there was scope for a pressure sensitive stylus and Adonit has come up with Jot Touch to fill the vacuum. The Jot Touch features a steel and rubber body with a small plastic-type disc for the nib. Because capacitive screens require a certain amount of area on the screen to be covered to sense a touch, the nib with its special structure acts as a finger to carry out that mirage touch.


The stylus besides its pressure sensitive trait also features built-in Bluetooth which lets the stylus connect with the apps to let you be an artist on the iPad's screen. The Jot Touch works naturally with any application on any touch screen but requires app should be Jot Ready to rejoice benefits of pressure sensitivity. There are a few apps that support Jot Touch but Adonit also provides software development kit for developers to create more of these.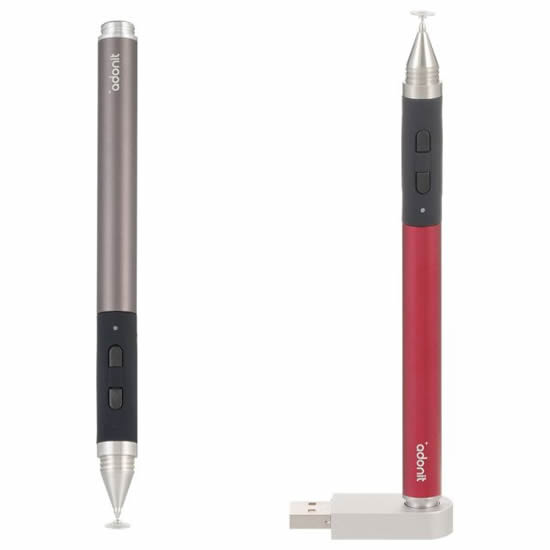 The Jot Touch that reacts to amount of pressure you apply to deliver the most accurate stores with the pen has a built-in rechargeable battery (12 hours backup) you can charge off a USB port. Available in two colors – red and gunmetal, the stylus measures 140.7mm long and weighs on 25g. To be released on August 10 in Japan the Jot Touch will cost about 10,000 Yen (approx. $130).