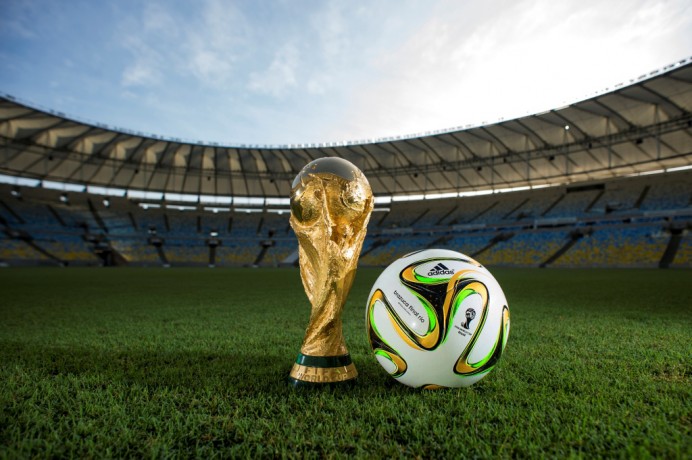 June 5, 2014
Adidas' brazuca Final Rio official match ball is the "most tested" football ever made!
by Gavril Mankoo
One of the world's biggest sporting events, the FIFA World Cup 2014, is just around the corner and news in regards to the game has been flooding our work desks lately. We've just dug out this piece that has brought to our notice the swanky new football created by sporting giant Adidas for the games. Called the brazuca Final Rio, the official match ball for the championship final is similar to the regular brazuca official match ball that will be used for the rest of the games, besides the fact that it sports a new green and gold colors inspired by the World Cup trophy.

Both, the ball created for the final as well as the regular brazuca official match ball were tested for two whole years. The testing process involved more than 600 of the world's top players and 30 teams in 10 countries across three continents. That said, this is Adidas' most tested ball ever created and the company is determined to make it fool-proof. The ball design sports a six-panel design and will provide improved grip, touch, stability and aerodynamics on field. The brazuca Final Rio hit store shelves on the 1st of June and is up for grabs now!