April 25, 2015
7 items for an ultimate father- son camping trip
by Dhiram Shah
Camping was supposed to be one of those drab pastimes that became fashionable only in recent times. Camping hasn't gone away; it's more popular than ever. More so because it's such a father-son activity –this is not me being a sexist – I mean think about it, how often you have envisioned a mother-daughter duo stepping out into the wild.
Camping is exciting because even at its most tame it's still a tiny bit dangerous, and when you've finally put up your tent and fetched your water, it's extremely satisfying.
Camping is incomplete without the whole convoy of equipment! And since it's the 21st century – we are sophisticated and tech-savvy even while we're out in the wild. Think hammock gear, refrigerators and a portable kitchen that folds up in a suitcase.
Here are 7 items every father and son duo need for the ultimate camping trip.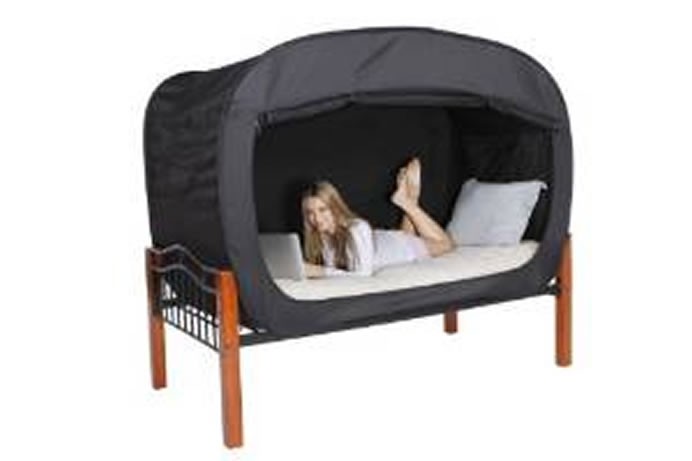 Bed Tent
I'm not accusing you of being a diva, but yeah you could use your own bed tent. The private pop bed tent is so easily designed that the putting up and tearing down is merely a matter of minutes. The zip and mesh sides allow just the right amount of light.
Portable Kitchen Suitcase
Since you're barely carrying any clothes, a sufficient supply of food is only necessary. Everything is so well put together and setup/packing could not be easier. The storage is ample and the working surfaces are just the right amount of space.
Camping Chair
Ok, so before you think this is an ordinary chair, think twice. This innovative chair has six cup holders, and can be transported in a duffle bag. And it's got the perfect height at 5.5 feet.
Mosquito Thwarting Hammock
Impervious to mosquitoes, the lightweight, packable tented hammock should be part of your camping list. The netting allows breezes to pass through and is tented with a 4′ clearance.
Victorinox Swiss Army Kit
This is practically like 80 things in one stylish looking box. This is not restricted to you set of knives only, it includes a digital clock, altimeter, barometer, and thermometer plus several blades, corkscrew, can opener, tweezers, toothpick, scissors.
Portable Sink
No more do you have to search for a river to brush your teeth or wash your face. The three gallon sink is equipped with cup rest, integrated soap bar tray, and drain spout.
Portable Grill/Fryer
Finally some delicious food in nature – with your new portable fryer there is 452 square inches of porcelain-coated cooking space. It includes cutting board, slosh ring, thermometer, liquid catch bottle, 3-position cover, and carrying bag.